Get a grip, selfie lovers! OPPO A57 is coming to Malaysia!
2017-04-07
Kuala Lumpur, 7 April 2017— The selfie-shooter, OPPO A57 is confirmed coming to Malaysia in April. Human nowadays revolves around – eat, sleep, work and take perfect selfies, bright and head-turning shots even in low light. Being a photogenic is now in A57 user's hand. Users can easily take perfect selfies in every single click.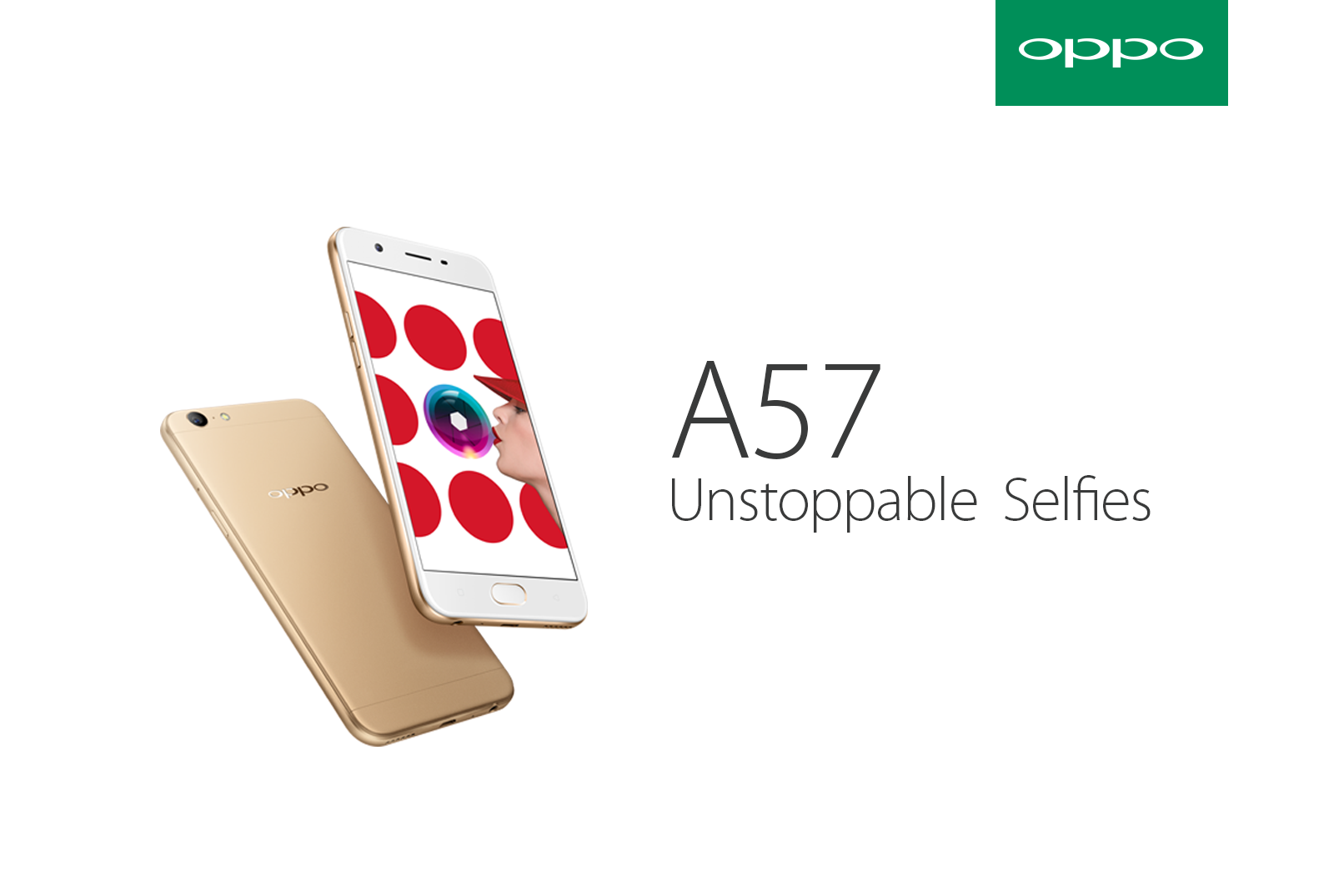 On top of that, users can expect several upgrades in the new selfie-centric camera phone. OPPO A57 has upgraded OPPO's signature palm shutter function which is exclusively for taking selfies. Users will only need to open their hand in front of the screen, leaving users free to get a stable and well-composed shot. Meanwhile, the new bokeh effect can give selfies an effortless distinction, offsetting the subject of the photo with a blurry background.
In addition, OPPO A57 packs a powerful 2900 mAh battery, giving the device just the right weight in the hand and offering excellent video playback time. The A57 clocks in at 11 hours of continuous video watching, 23 hours on the phone, or about 13.5 hours in a scenario of varied continued use.
Available in Rose Gold and Gold colour.
For more information, kindly refer to OPPO's Official Website,
http://www.oppo.com/my/index.html