Discover the secret(s) of crisp and clear landscape with OPPO Camera Phone
2017-03-29
Kuala Lumpur, 29 March 2017— To celebrate the year of mobile photography, OPPO Malaysia will be conducting a photography contest. The company will be giving away a few of cash prizes for the winners of this contest. To participate, kindly go to OPPO Official Facebook Page during the contest period from 5 April 2017 at 12.00pm until 21 April 2017 at 3pm. All submitted photos must be taken by OPPO Camera Phone.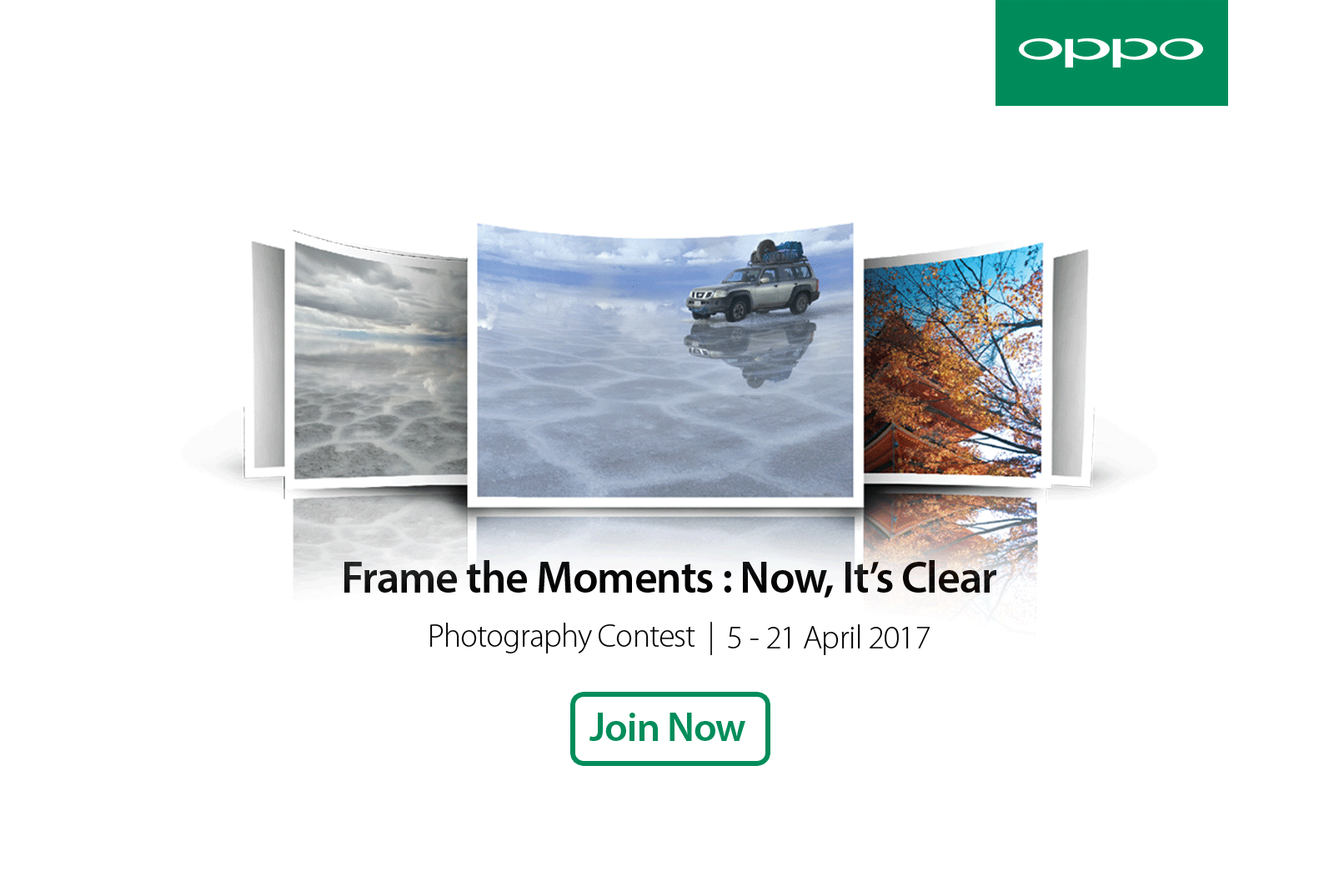 Along with the contest, OPPO Malaysia will be organizing a photography workshop in order to boost the mobile photography skills of OPPO users. The workshop will be led by the famous photographers, Kim Teoh, Asmady and Kedaz. There will be three sessions of photography workshop at different stations, which are Johor Bahru Station - Cafe de Flore (8 April 2017), Penang Station - 163-D-6-20, OPPO Concept Store, Gurney Paragon Mall (15 April 2017) and Kuala Lumpur Station – (location to be confirmed, kindly refer to OPPO Official Facebook Page) (29 April 2017). The photography workshop will provide participants a hands-on experience on OPPO R9s and OPPO R9s Plus with more practical aspects of photo-taking by using OPPO Camera Phone (also inclusive of lecture about photography).
The main purpose of the contest is to encourage all the O-users who have good eye for photography and want to improve their photography skills to attend the photography workshop and take part in the contest. They will learn a lot, meet the famous photographers and see amazing photography works at the same time. The greatest part about mobile photography is that it doesn't matter where or when you want to capture a photo of the nature/beauty. With OPPO Camera Phone, O-users can easily perfect their photography technique and next, they will be ready to take on the world and enjoy the clearest landscape more than ever before.
Contestants may send their masterpiece, along with a description of the photo to oppor9s.photography@gmail.com. Results will be revealed on 22 April 2017. Only winners will be notified.
For more information about the contest and workshop, kindly go to https://www.facebook.com/malaysiaoppo/
To know more about the photographers, do proceed to:-
· Asmady: http://studioaston.com/wedding/
· Keda. Z: https://www.kedaz.com/
· Kim Teoh: https://www.facebook.com/Kim-teoh-176028559227134/
Terms and conditions apply*