A FREE OPPO A57 EXCLUSIVELY WITH CELCOM FIRST™ PLANS FROM 15 APRIL
2017-04-17
Kuala Lumpur, 14 April 2017 — OPPO Malaysia has finally launched the selfie-centric camera phone, OPPO A57 (RRP: RM1,098) and will be first available with Celcom plan at Celcom stores from 15th April 2017 onwards. Celcom customers who sign up for the FIRST™ Platinum plan with 60GB internet, will receive a FREE OPPO A57. The device is also available for those who subscribe to the Celcom FIRST™ Gold Plus with 40 GB at only RM399.
According to Garry Gong, Sales Director of OPPO Malaysia, "We are looking at a promising prospect collaborating with Celcom on one of our latest camera phone. Customers can purchase the OPPO A57 exclusively at Celcom stores with attractive package deal starting from 15th April 2017 before it officially hits OPPO Concept Stores."
"OPPO continues to grow not solely on the expansion of the business, but also on how we can serve and provide our consumers with a better user experience and other purchasing methods that better suit consumers' preferences or needs. We have been partnering with Celcom since we entered the market in 2014 and we are looking forward to a sustainable growth with our Telco partners, such as Celcom. The exclusive package deal will allow our O-fans to bring home the latest A57 with a plan that suits their needs," he continued.
Azwan Khan Osman Khan, Deputy Chief Executive Officer, Business Operations of Celcom Axiata Berhad said Celcom is always on the forefront to ensure its customers get the best in offerings and now they will have that through the new OPPO A57, paired with rich data plans from Celcom FIRST™.
"We are also honoured to partner with OPPO, and be given the two weeks exclusivity to offer their latest device only for our customers," he said.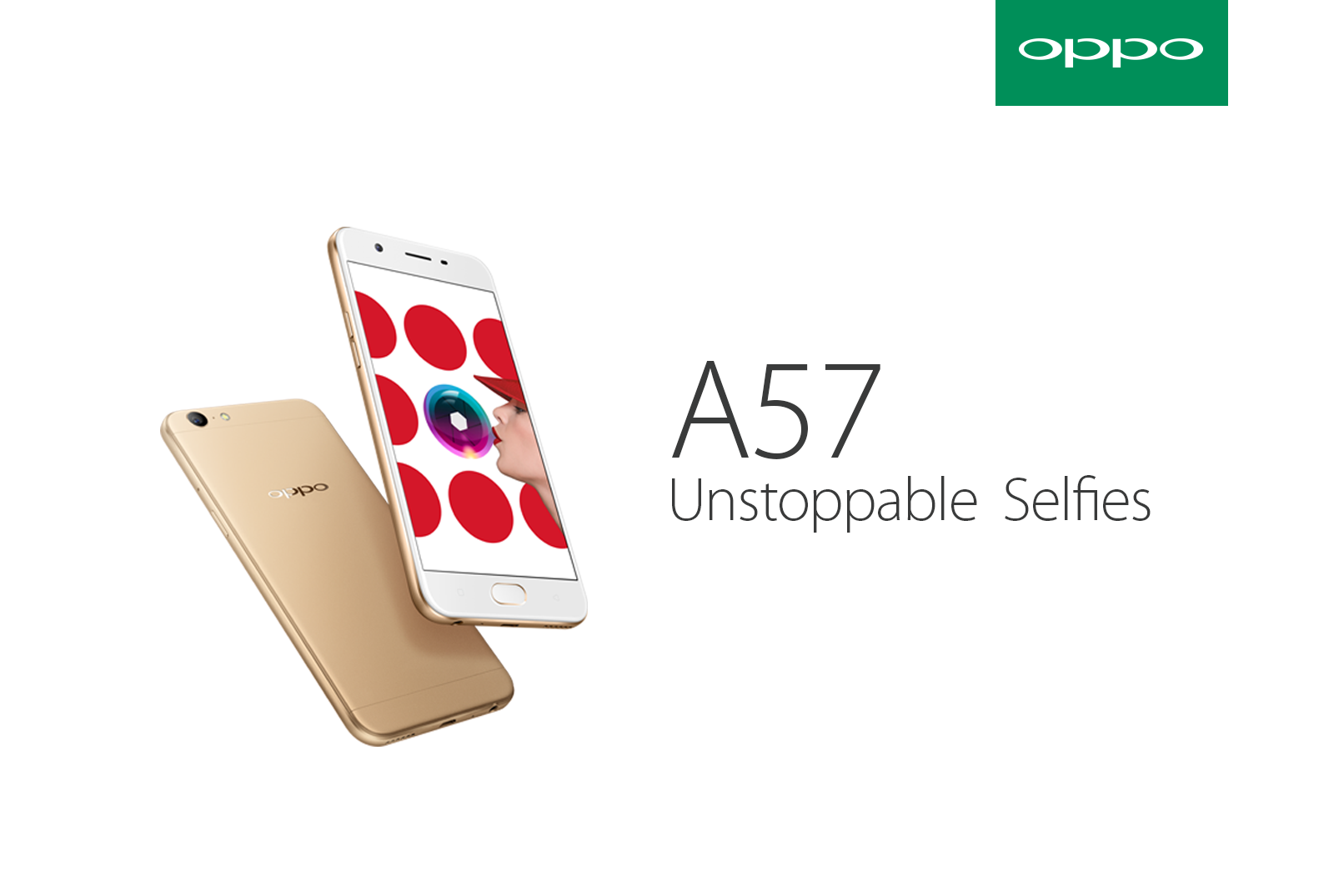 OPPO A57 houses 16MP for the front camera and 13MP on the rear camera. As a selfie-centric smartphone, the device has all new versions of Beautify 4.0 and also support for HDR images. What's best is users can finally forget worrying about dull selfies and take bright, beautiful selfies even in low light. To boost up the experience of taking selfies, OPPO A57 also has the new feature of "hand gesture" and "bokeh effects" which are perfectly convenient for perfect selfies.
Available in rose gold and gold colour.
For more information on OPPO A57, please visit http://www.oppo.com/my/
Please visit www.celcom.com.my to find out more about FIRST™ Platinum plan & Celcom FIRST™ Gold Plus to sign up for a new OPPO A57 in any Blue Cube or Celcom Centre nationwide.