Lightweight design
In the pursuit of a lightweight visual language, we have further simplified the operating interface to enable users to focus on core functions.
The title bar is more reasonably laid out and easier to operate, creating more unified interaction logic.
Nifty animations
Your phone now feels alive and vibrant. Touch: Animations are now highly responsive to your touch. The speed of animations correspond naturally to the speed at which you slide your finger. Charging: When charging your phone, it will look as if energy particles are being "absorbed" from your charging cable. When you unplug your charger, those same energy particles will scatter and disappear.
Weather: We breathed life into the dull Weather screen. Gently slide your finger left or right on the screen to view different scenes.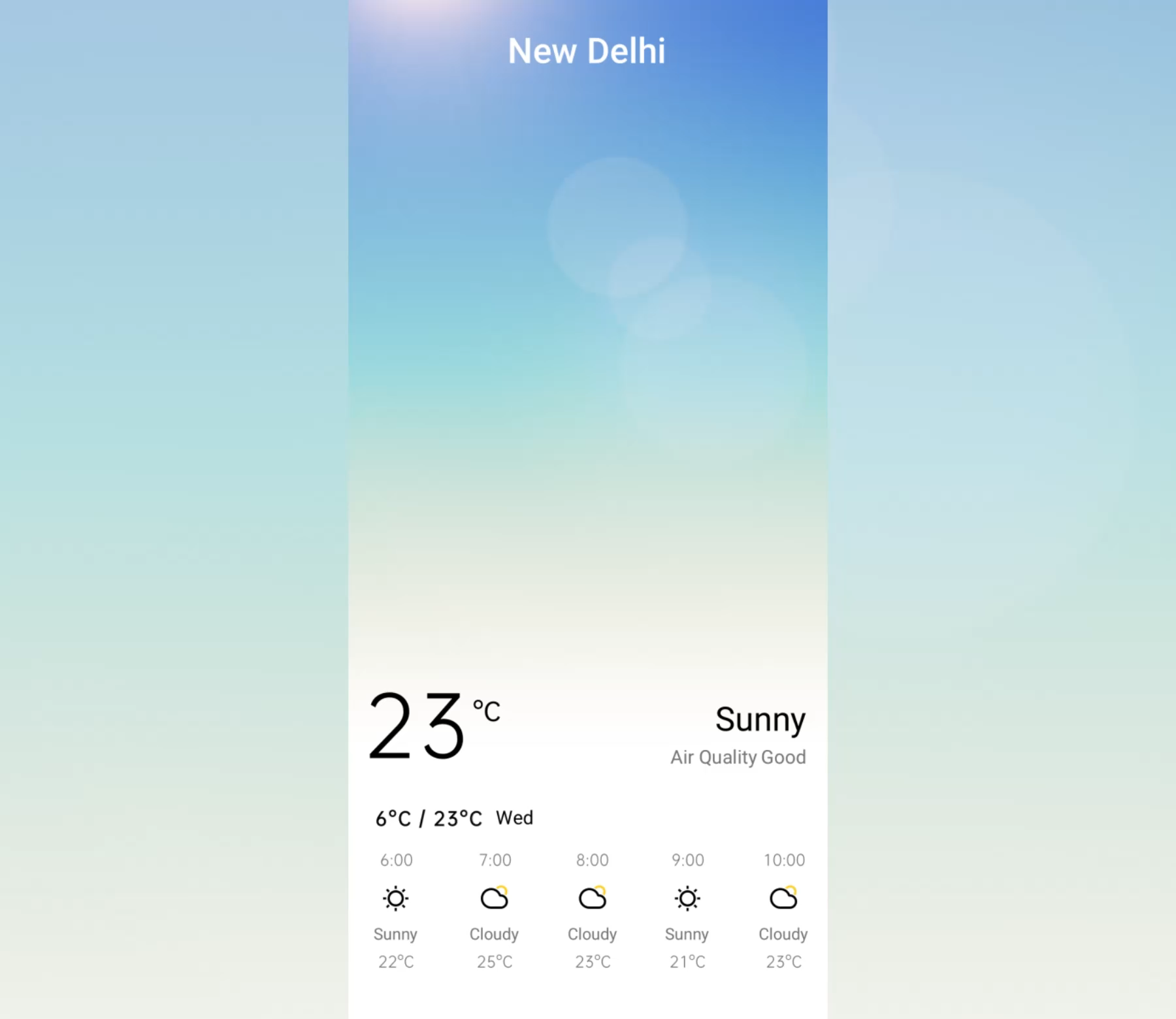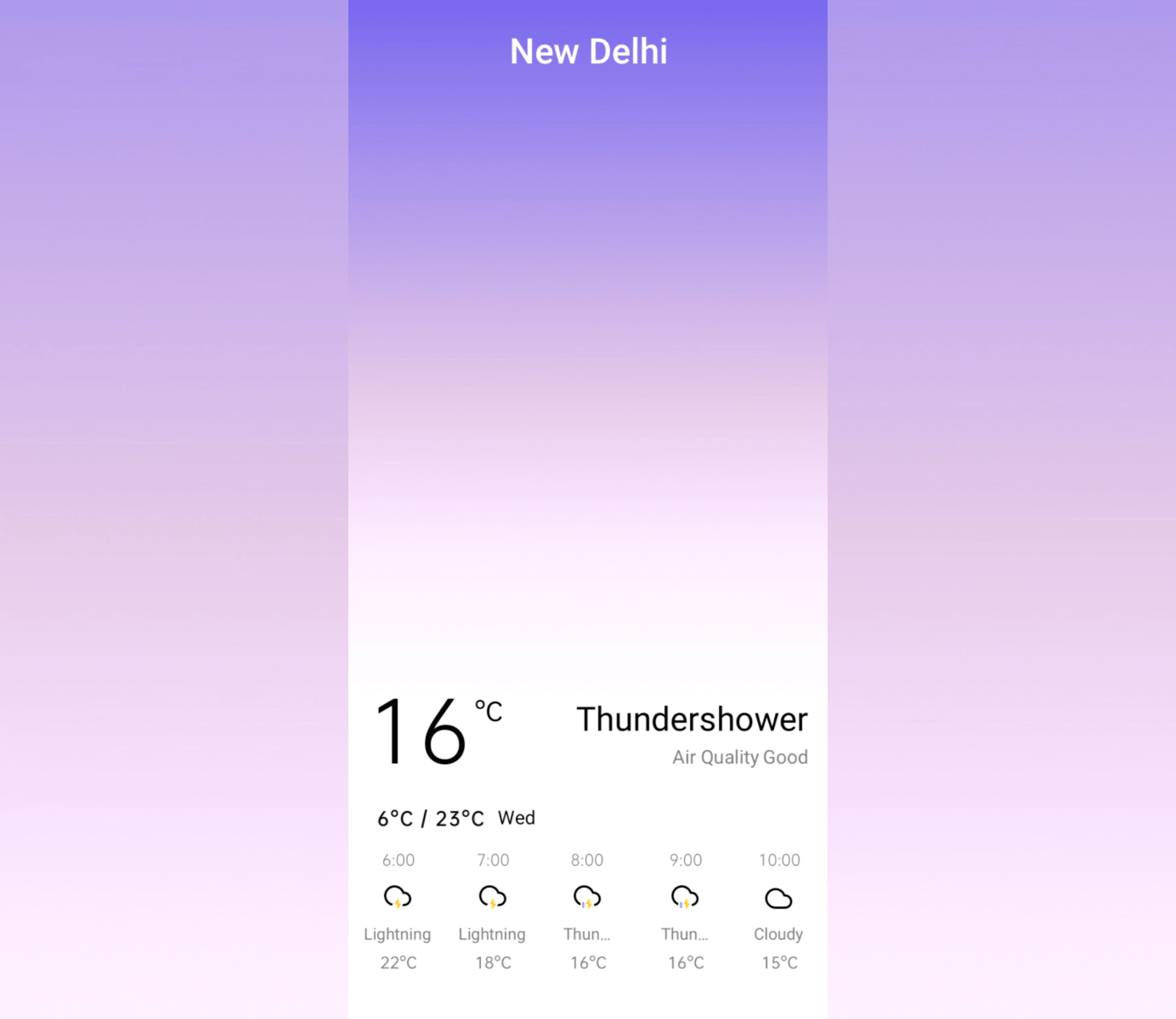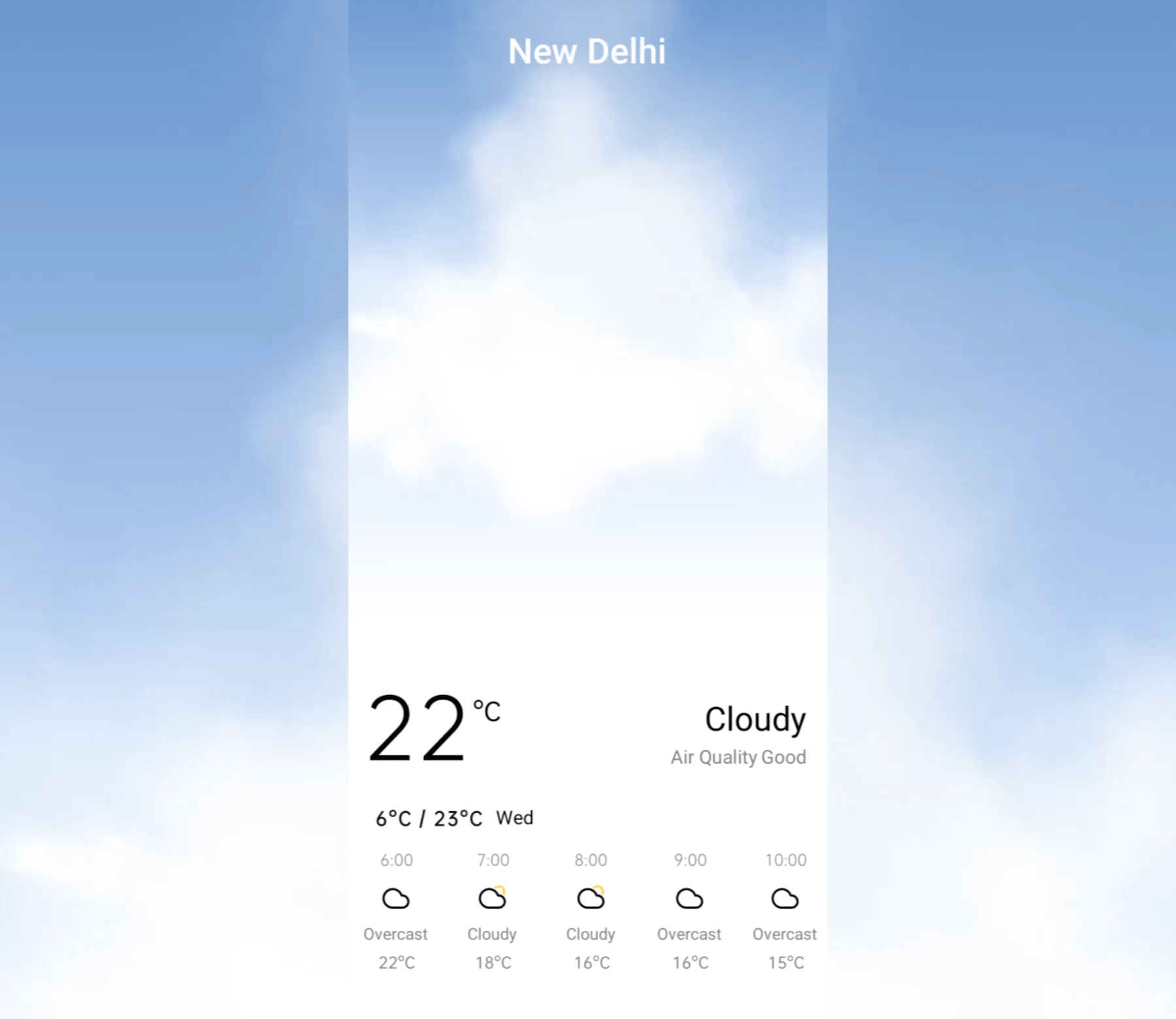 Sunny
Rainy
Stormy
Cloudy
Star trail
Simplified sounds
Taking inspiration from the sounds of nature, we simplified our ringtones and notification sounds to make them more pleasing to the ear.
In addition, we added sound effects in 8 different features including the keyboard, Calculator, and setting switches to simulate the experience of touching a physical object. We also composed tunes for 7 different types of weather to make you feel relaxed no matter the conditions outside.