OPPO launches new 5G flagship Find X2 series in efforts to reinforce commitment global high-end markets
OPPO officially launched its new flagship Find X2 series, the Find X2, Find X2 Pro and Find X2 Pro Automobili Lamborghini Edition, featuring a range of cutting-edge technologies that demonstrate OPPO's endeavors in flagship 5G smartphones. OPPO also unveiled OPPO 5G CPE Omni, a flagship 5G CPE device set to deliver huge 5G value for carriers and customers in various use cases.
OPPO launched 5G flagship Find X2 series

In the meantime, OPPO announced new participants of the "OPPO 5G Landing Project", bringing on board 11 global carriers to accelerate the commercial rollout of 5G worldwide and provide amazing 5G experiences to global users.
Brian Shen, Vice President and President of Global Marketing of OPPO, said: "The launch of OPPO Find X2 series represents OPPO's ability and determination to go high-end. As 2020 marks the worldwide rollout of 5G, we hope to work with global partners to facilitate 5G adoption. Starting from meeting people's needs in their daily lives, we aim to provide a smart life to global users with multiple smart devices serving people's needs across different scenarios."
Flagship Find X2 series delivers premium experiences to fulfil high-end demands
As the latest offering in OPPO's innovative product and technology portfolio, the Find X2 series ships with OPPO's top-notch 120Hz Ultra Vision Screen that sports 3K QHD+ resolution, 120Hz ultra high refresh rate and 240Hz touch sampling rate, allowing users to enjoy the ultimate display experience with enhanced smoothness. Among the firsts to be powered by the Qualcomm Snapdragon 865 mobile platform, the Find X2 series supports dual-mode 5G and features OPPO's Smart 5G performance optimization solution, which improves the overall 5G performance. Furthermore, it also supports 65W SuperVOOC 2.0, the fastest charging technology commercially available in the industry, enabling users to enjoy superior charging experience in the 5G era.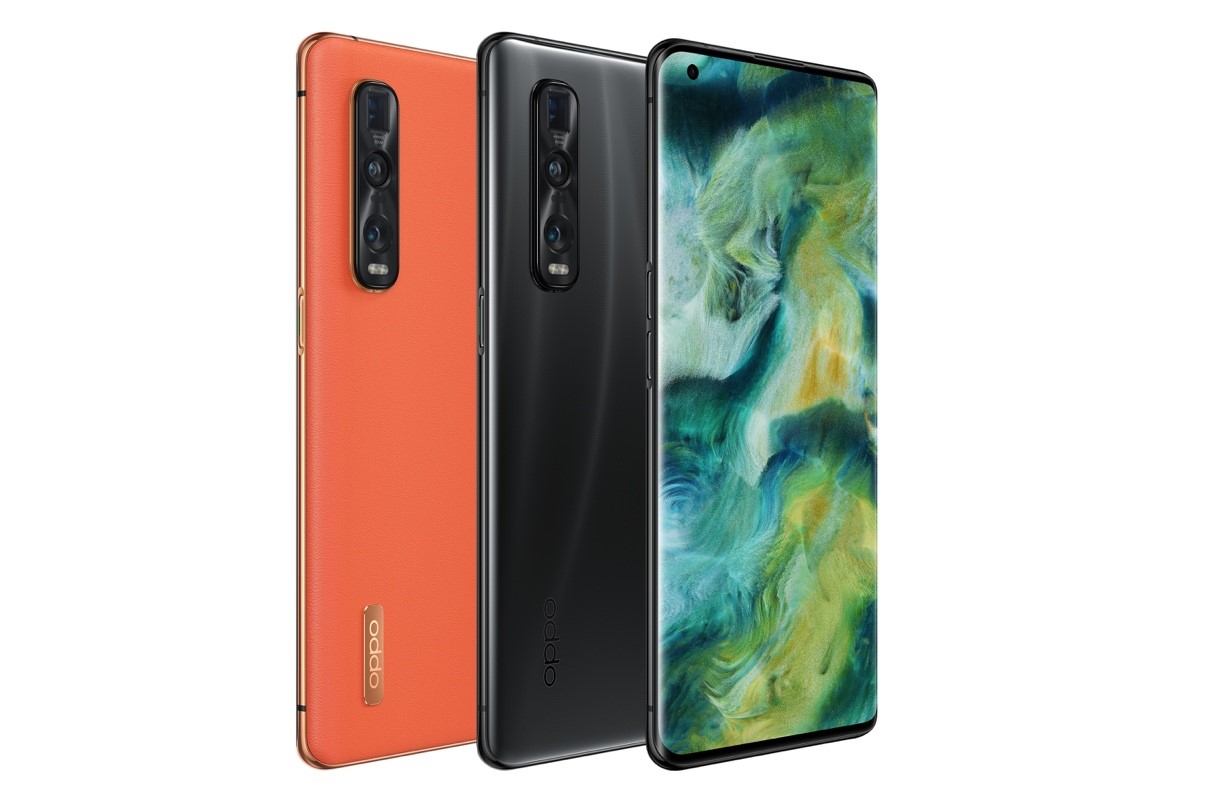 OPPO Find X2 Pro
In addition, the Find X2 Pro is equipped with OPPO's the most powerful and versatile Ultra Vision Camera System, with a combination of 48MP wide-angle lens, 48MP ultra-wide-angle camera, and 13MP periscope telephoto camera, providing a fully upgraded imaging experience. Based on the customized IMX689 sensor, Find X2 Pro also provides the industry's most advanced All Pixel Omni-Directional PDAF technology, which can achieve 100% pixel focusing. Find X2 Pro is also the first mobile phone to support 12bit photo capturing.
Following the previous collaboration between the Find X series and Lamborghini, OPPO launched the Find X2 Pro Automobili Lamborghini Edition, which, for the first time in the industry, adopted thermal absorption glass technology to provide a solid and smooth hand feel.

OPPO launched the Find X2 Pro Automobili Lamborghini Edition