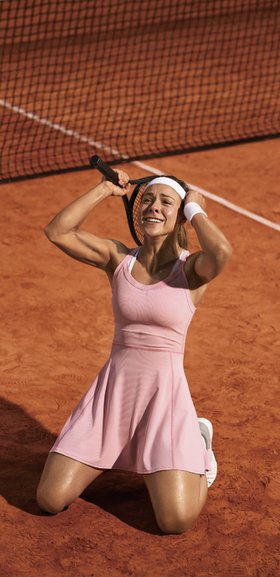 PLAY WITH HEART

OPPO and Tennis
As long as you play with heart, you will create wonder.
Explore a new perspective, where performance and emotions gather to create beauty.
OPPO and Tennis
As long as you play with heart, you will create wonder.
Explore a new perspective, where performance and emotions gather to create beauty.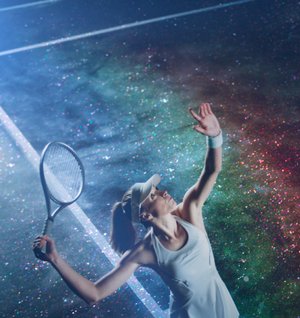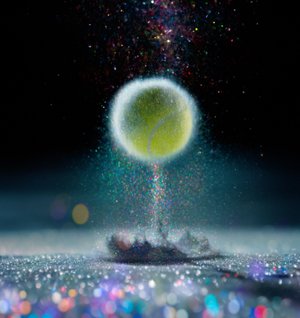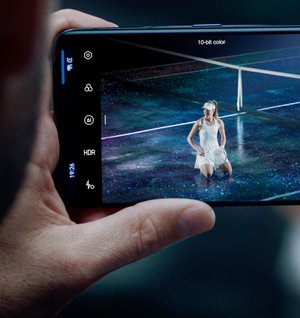 Since 2019, OPPO is the global official partner of Roland-Garros and Wimbledon, supporting those who follow their heart to constantly break out from their comfort zone and strive for perfection. Tennis and OPPO share the same DNA of pursuing beauty and elegance through innovative design and technology.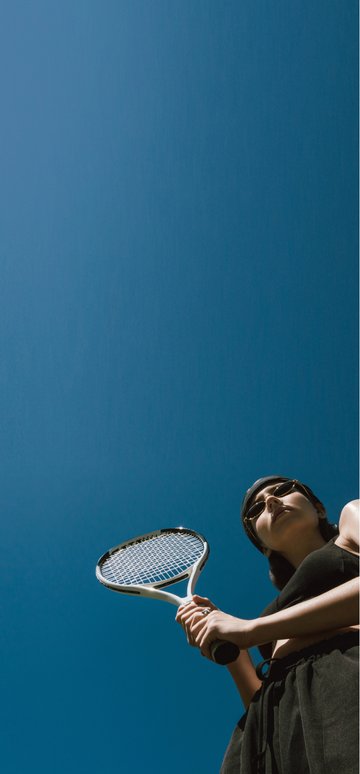 Do you #PlayWithHeart?
Show the world your passion for tennis:
Film yourself while doing a tennis shot
Share the video with the hashtag

#PlayWithHeart

Tag your friends to join the match
The best shots will be shared on our social channels.
The initiative:
Guangdong OPPO Mobile Telecommunications Corp., Ltd (hereinafter referred as "OPPO"). OPPO is collecting videos to create a series of users generated contents to celebrate its commitment to the tennis world. All the participants are encouraged to create and share their contents following the terms and conditions below to get featured.
How to Enter:
Video creation
Participants must film a video of themselves while making a tennis shot.
The video must not contain offensive content, harmful behaviors, or third-party content.
Sharing
Participants must share the video on social networks with the hashtag #PlayWithHeart
The content must be available throughout the duration of the initiative.
Temporary contents (e.g. Instagram stories) are not forbidden, but because of their temporary nature, they will not be considered in the later stages of the initiative.
Initiative Duration:
The duration of the initiative is from June 3rd, 2021 to July 12th, 2021.
All the content shared after the end date will not be considered in the later stagesof the initiative.
Eligibility:
The initiative is open to everyone aged 18 or over on the initiative start date.
Participation in this initiative is purely voluntary.
No purchase is necessary for participating in the initiative, and it is open to all, including the persons who have not purchased OPPO products in the past.
OPPO shall not charge any amount for participation in the initiative, and the sole criteria for participation shall be submitting entries in the manner indicated.
The owner/creator of the selected contents will be contacted to sign a waiver.
General Terms and Conditions:
These standard terms and conditions will govern this initiative. Each participant agrees that he/she has read and understood these terms, and by their participation in the initiative, each participant agrees to be bound by the terms. Mere participation should not be perceived as any commitment on the part of OPPO to select a participant video.
This promotion is in no way sponsored, endorsed or administered by, or associated with, Facebook, Instagram, Twitter, or any other social media.
Incomplete information provided or failure to provide true and accurate information as stated in these terms and conditions, failure to submit proof of identification, and/or the waiver will automatically exclude the participant. OPPO shall have the absolute and sole discretion to determine whether any participant should be disqualified because of failure to abide by these terms and conditions, bad faith, fraud, or any other legitimate reason.
OPPO reserves the right to change the terms and conditions of this contest, including extending, withdrawing, or discontinuing the same without notice, without assigning any reason, at its sole discretion without any liability.
OPPO shall not be liable in any manner whatsoever for any claims, losses, damage, costs, or expenses connected with or arising from this initiative.
To the extent only permitted by applicable law, OPPO reserves the right to use the selected participants' image, photograph, name, and likeness in post-promotion publicity material and advertising, marketing, or promotional material in any media by any means throughout the world for any purpose connected with the products/services of OPPO without additional compensation or prior notice to participants consent to the same.
Copyrighted, obscene, provocative, or otherwise questionable content will not be considered. OPPO retains sole discretion as to what constitutes inappropriate content.
In the event of any inconsistency between these terms and conditions and any advertising, promotional, publicity, and other materials relating to or in connection with this promotion, these terms and conditions shall prevail.
Subject to applicable laws, OPPO shall not be liable for any losses, taxes, liabilities, or inconvenience suffered by any participant due to these terms and conditions entering this initiative.
In addition to these terms & conditions, other specific terms may be imposed by OPPO from time to time to deal with any unforeseen situation. OPPO also reserves the absolute right to change the terms and conditions contained herein and, or any other rules and regulations in respect of the initiative at any time without any notice, without assigning any reason, and without any liability whatsoever.
The participant(s) hereby give express permission to OPPO to freely distribute its submission in any publication and media, whether online, offline, or on the Internet. Material sent to OPPO, including feedback and other communications of any kind as well as submission of an entry to this initiative, shall be deemed to be non-confidential. OPPO shall be free to reproduce, distribute and publicly display such feedback, materials without limitation or obligation of any kind. OPPO is also free to use any ideas, concepts, know-how, or techniques contained in such submissions or materials for any purpose.
Each of the officials of OPPO engaged in the organization and management of this initiative, including its directors, officers, partners, employees, consultants, and agents, are under no obligation to render any advice or service to any participant in respect of this initiative.
Neither OPPO nor its representatives or agents shall be taken to make any representations, express or implied, as to the lawfulness of any participant's participation in the initiative.
Some participants of the initiative will be selected basis the answer entries that fulfill the eligibility criteria and the signature of a waiver.
The selected videos will be used for the promotional material of OPPO, online, offline, or on the Internet.
The information supplied by the participant can be used in any media for future promotional, marketing, and publicity purposes without any further reference or payment or other compensation to the participant by OPPO.
The decision of OPPO will be final and binding.
This initiative is provided by Guangdong OPPO Mobile Telecommunications Corp., Ltd.
We use cookies and similar technologies to make this site work properly and to analyse traffic and optimise your browsing experience. By continuing to browse the site, you agree to the use of such cookies.Read More.