OPPO strengthens its offline presence by benchmarking retail stores
2018-12-10
OPPO, applauded 3 retail stores in Delhi NCR on 8th December 2018 for their outstanding service. OPPO always strive to enhance the consumer experience by offering various technological advancements.
OPPO believes in focused approach towards the offline markets. To further strengthen the relationship with the consumers, the first-hand experience of the phones are provided along with the in-depth knowledge about the product. Furthermore, to provide better and seamless services to the Indian consumers, OPPO aims at increasing the number of service centres across the country to cover every region. The company currently has 550 service centres all over India to enhance the after-sales services.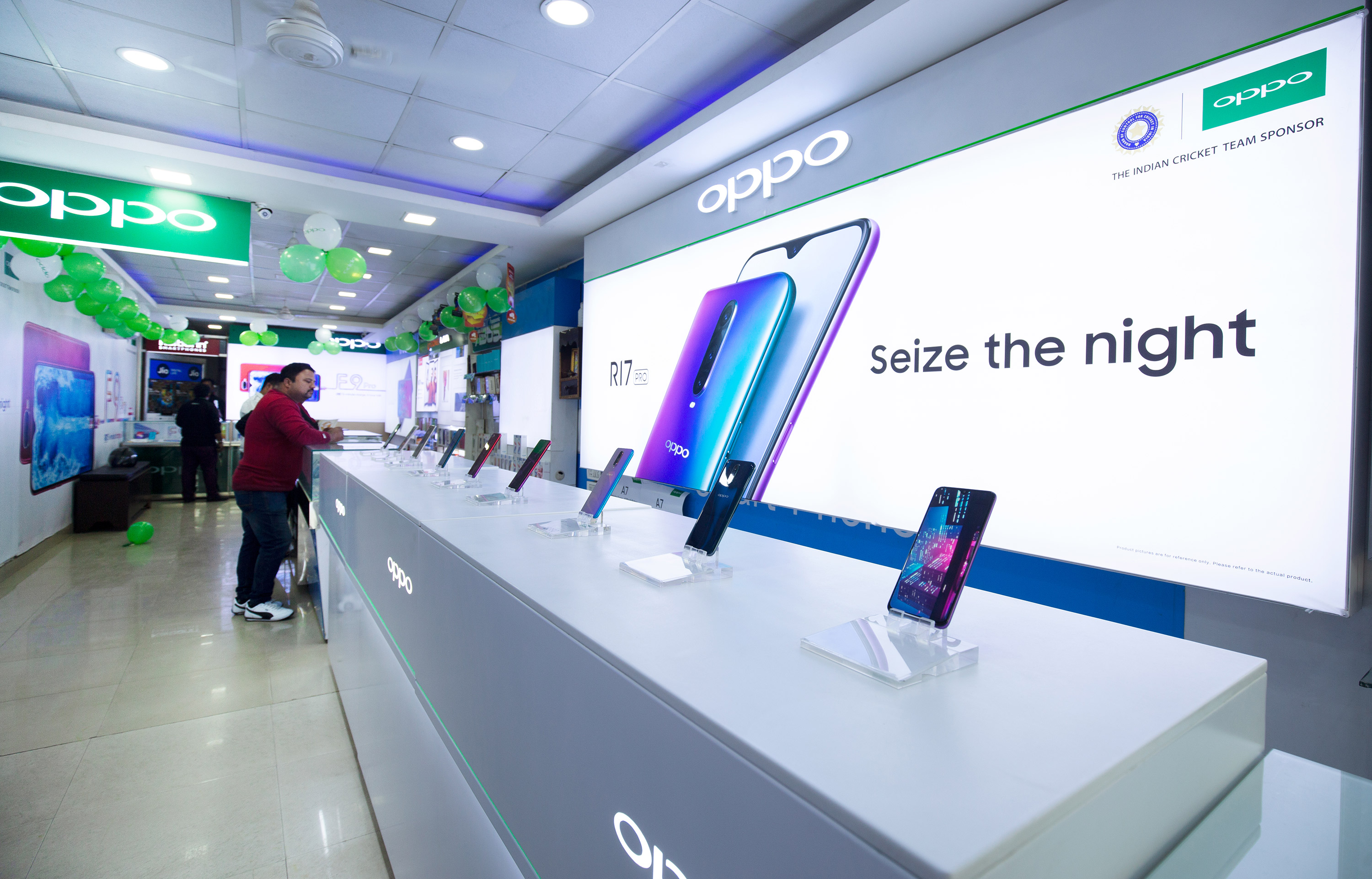 Raj Communication and OPPO share a long-term relationship to drive OPPO's sales. They sold almost 500 pieces per month, which is commendable. All the promoters of OPPO have more than 3 years of experience and with their continued support and efforts they win the credibility of the customers, their knowledge about the smartphone industry also helps clients to understand more about the products.
Address: Shop No.4, Main Jaitpur Road, Molarband Extn Badarpur, New Delhi
The best retail of Haryana, organized PUBG Mobile game contest. This retail store continues to provide the best experience and always take the consumer as a priority.
Address: Sheetla Chamber, Old Delhi Road
Croma, as one of the most popular chain store in India, with the best shopping experience and service. Croma is much appreciated among the customers.
Address: 101, Sector 5, Dwarka, Delhi
Commenting on the summit, Mr. Will Yang, Brand Director, OPPO India said, "Our distributors and promoters have played a pivotal role in OPPO's growth in India. Through this partnership, we expect to work in cohesion to not just bring alive the experience but also highlight OPPO's growing technology and innovations. Spanning so many years we have built a relationship of trust and understanding to fulfil the needs of our consumers. We are further going to strengthen our association with these partners to increase our brand recognition.
In the coming year, to create a sense of brand resonance, OPPO announced 3 advanced benchmark stores in Delhi and will pick 100 out of 70000 clients to join the "Find X" plan, by engaging with OPPO Business School and Industrial summit which will strengthen the connection between our consumers and the brand.