OPPO India announces OTA update on Neo 7, A37 and F1
2017-07-01
OPPO India would like to request all the users of OPPO Neo 7, A37 and F1 to get an OTA update of the software to avoid call issues.
The OTA for A37 has been released on May, 28th under the name of "A37fEX_11_A.22_170522".
OTA for Neo 7 has been released on June,7th under the name of "A33fEX_11_A.29_170531" .
And F1was also released on June,7th under the OTA name of "F1EX_11_A.20_170531".
The update will initiate a system upgrade to ensure the seamless use of the phone for voice functionalities.
Since the updates will not happen automatically, the concerned users can get the OTA update by following three simple steps with network or WiFi connected:
Step 1: Go to "Settings"
Step 2: Select "System Updates"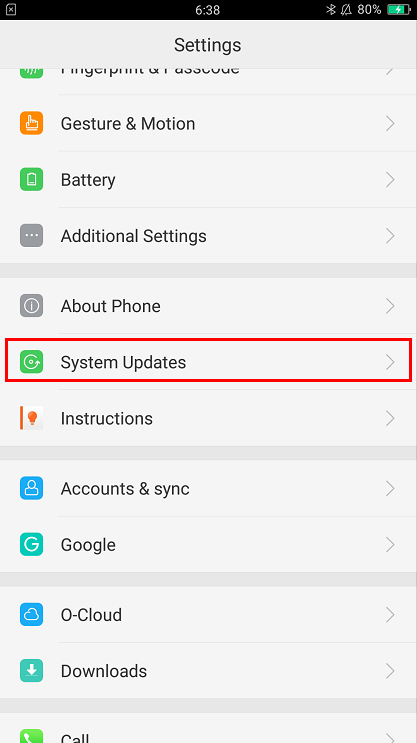 Step 3: Choose "Update System" in case of notification
The concerned customers can also visit the nearest OPPO stores, authorized service centers and also dial in the service hotline number - 18001032777– for guided assistance for the process.