Deepika Padukone brings a special surprise for the fans – The OPPO F3 Deepika Padukone Limited Edition
2017-08-16
Mumbai, Aug. 11th, 2017 — OPPO, together with its brand ambassador, the famous style icon Deepika Padukone, brought a surprise for the fans during a live streaming which happened in Mumbai today – The OPPO F3 Deepika Limited Edition. Priced at Rs. 19,990, the OPPO F3 Deepika Limited Edition will be available from August 21st, 2017 on Flipkart and all offline stores across India. Consumers will also get a special photo frame gift package with the purchase of this limited edition.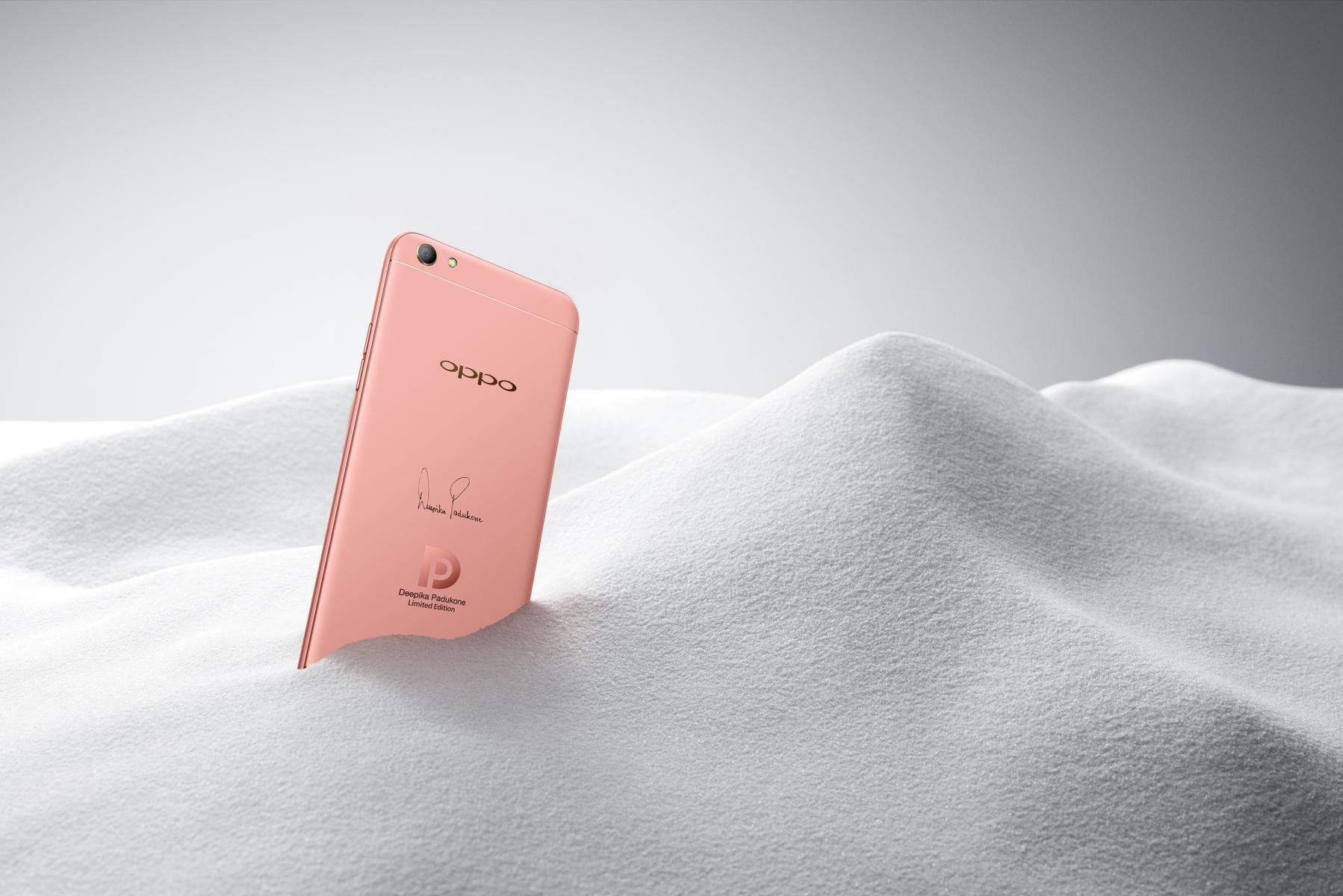 During the livestreaming, Miss Malini asked many questions as the host on behalf of the fans, with some raised by the lucky consumers from OPPO's previous campaign. Deepika gladly answered all the questions, introduced the limited-edition phone, and then even shared with us her tips on daily dressing. Want to know more secret from our fashion icon? Check the video on her channel:
https://www.facebook.com/oppomobileindia/videos/1943287189252417/ (Picture: Deepika took selfies together with the lucky consumers on-site)
Commenting on the launch, Deepika Padukone, OPPO's brand ambassador said, "Opportunities like these are always fun and exciting! Rose Gold is one of my all-time favorite colors! I love the way the phone looks and I hope my fans like it as much as I do!"
The OPPO F3 Deepika Padukone Limited Edition phone is available in rose gold which is considered fashionable and trendy. Along with Deepika's laser signature engraved on the back, OPPO together with Deepika, have also designed the logo with a letter D outside and a letter P inside, which represent Deepika Padukone. The logo is made with polished metal which not only creates the shine of mirror effect but also adds the glamour of the rose gold color.