Users try out OPPO's invisible under-screen camera for first time at MWC Shanghai
2019-07-10
Picture: OPPO at Shanghai MWC 5G Cloud Gaming Area.
The invisible under-screen camera on a prototype OPPO smartphone was officially showcased at this year's Mobile World Congress (MWC) Shanghai, held from July 26-28, and promptly made waves in the smartphone scene.
As shown in teaser videos before the event, the new feature allows for a uniquely seamless, panoramic screen. During selfie mode, a circular icon appears over the lens; otherwise, users' viewing experience is uninterrupted by the front-facing camera.
The design features extra-transparent layers of material overlying a wider-than-average aperture, allowing the front-facing camera to capture plenty of light. To further increase light penetration, OPPO reworked the pixilation in the section of screen that lies directly above the lens.
To compensate for any remaining negative effects, after photos are snapped, a built-in custom AI algorithm automatically edits and optimizes coloring, clarity, and other details.
The result is striking images, both on and below the screen. Other OPPO staple features, like face unlock and high-quality video calls, are likewise available on the phone.
Picture: OPPO Under-Screen Camera technolology prototype.
At MWC Shanghai, crowds lined up to play with OPPO's newest camera configuration for the first time. Besides checking that the feature does, in fact, work, they enjoyed viewing images and videos on a notch-less screen.
"OPPO is committed to product and technology innovation that creates a more immersive and comprehensive experience for users," Qiao Jiadong, OPPO product manager, commented.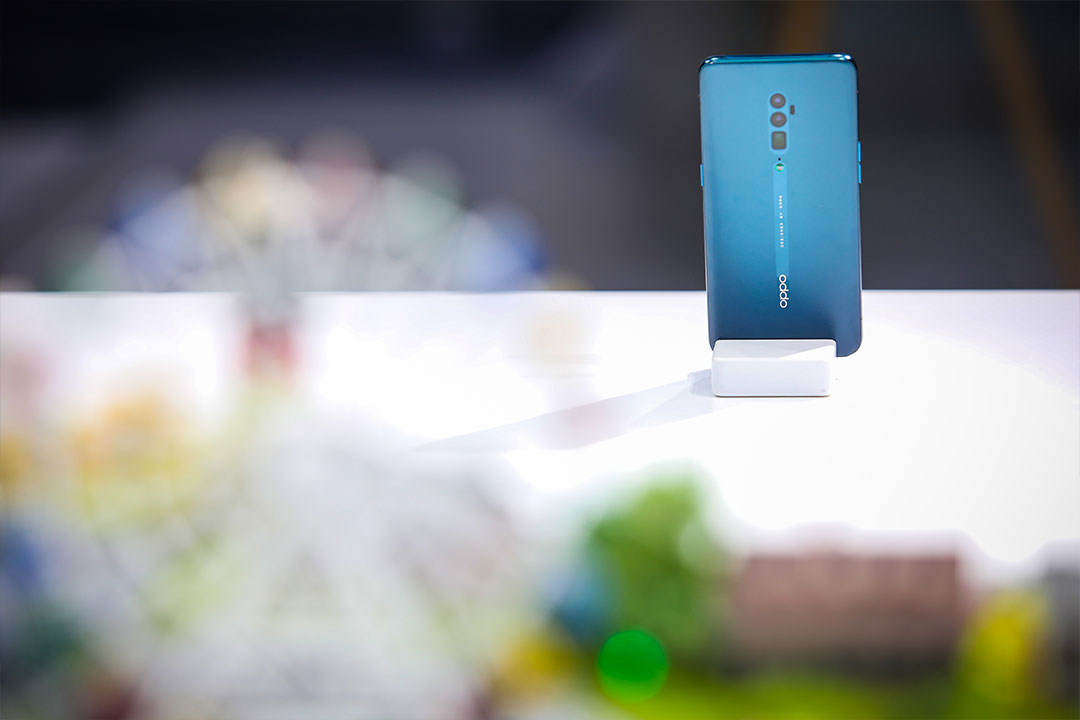 Picture: OPPO Reno 5G on display.
On the first day of MWC, OPPO was in fact recognized for its outstanding technological achievement. In a major Chinese industry media outlet's annual "5G Innovation Awards," the 5G-enabled Reno took home a prize for combining breakthrough technology with commercial viability.
Picture: OPPO Reno 5G test area.
As of May this year, the model is available across Switzerland, the United Kingdom, and Australia, and claimed the title of the first 5G smartphone to be sold in Europe. The same month, researchers at OPPO unveiled a successful demonstration of three-dimensional, "hologram" video calls made possible by 5G network speeds.
That's not all. Besides advancements in phone technology, OPPO had other next-generation offerings to share at the MWC Shanghai event. They included high-quality 5G cloud gaming and a smart home open platform that's compatible with over 260 products from a range of brands.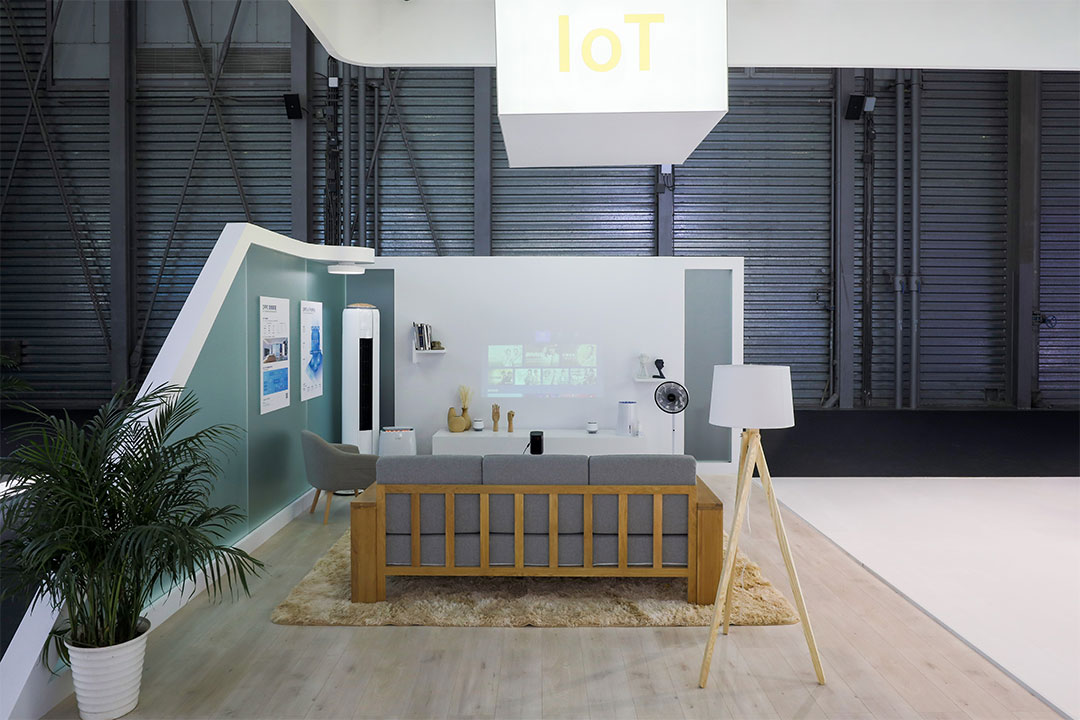 Picture: OPPO IOT display.
While the former promises to bring high-quality, large-scale video games to the small screen, the latter is pushing forward internet-of-things (IoT) development across entire ecosystems of products.
With 5G and other emerging technologies currently advancing by leaps and bounds, OPPO, too, is forging ahead in terms of both hardware and software, smartphones and smart homes. Here, tech lovers, is where the magic begins.