Travel Photographers and Vloggers Discover Visual Paradise in Finnish Lapland with OPPO Reno2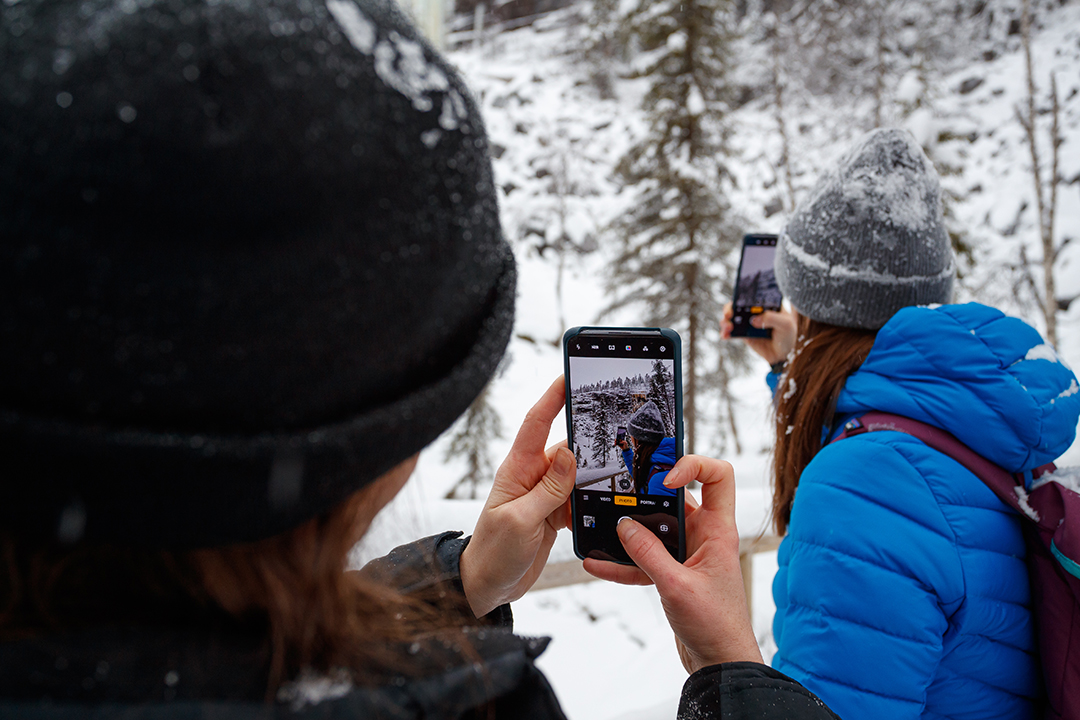 Finland is known for many delightful reasons – its connection to nature, vast forests and bodies of water, creative food scene, snow sports, sauna culture, clean air, rocking events, the real Santa Claus, and much, much more! We wanted to explore the kinds of marvelous images that OPPO Reno2's potent camera system is capable of capturing in experienced hands – so we invited a team of our favorite travel photographers and vloggers to join us on The Other Journey in Finland!
Ilmassimo records a carefully framed view of Finnish Lapland on his OPPO Reno2.
One of the first things that comes to mind for many people when asked about Santa Claus and winter holiday culture is reindeers! If you want to meet a reindeer, it's worth considering visiting Lapland! Our creators took several pictures of these majestic creatures while on the adventure.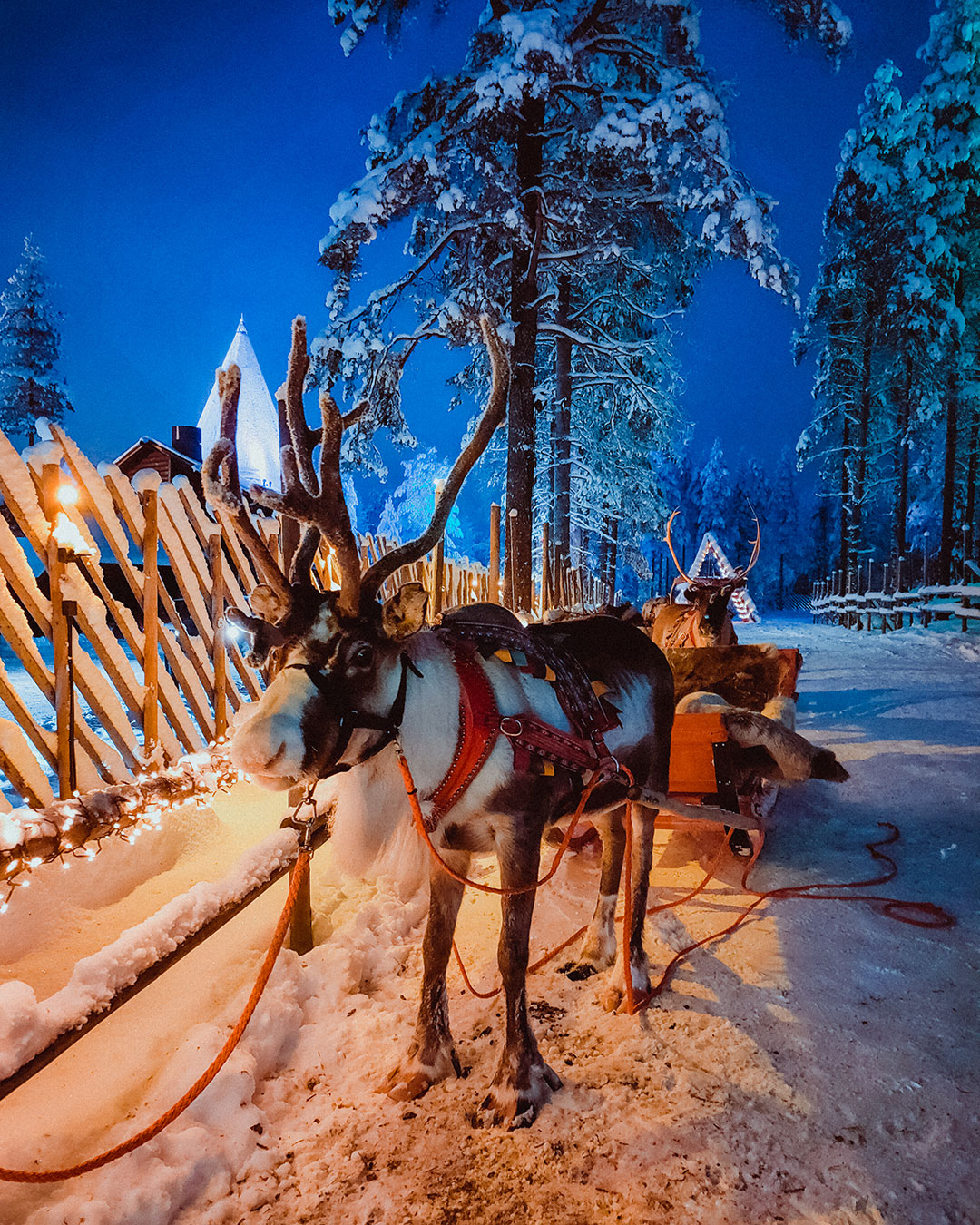 Julesandthewild caught some charming angles of Santa Claus' very own reindeer in Santa Claus Village!

Lucancoutts took an ultra wide angle approach to fully capture the vastness of the Lapland wilderness.
On the Trek
The path ahead, covered entirely with snow, is both arduous and wondrous. Along the way, our phones captured many frosty photos which #ChallengeYourPerspective.
Julesandthewild caught this gracefully eerie image of our team of creators, trudging through the snowy path in search of the Northern Lights.
She writes of the wanderlust of "landing on a different awesome planet," and how awe-struck she was from the journey:
"I can't believe how lucky I've been to be a part of such a crazy adventure. Packing in a van, driving from Rovaniemi to the Swedish border, getting out in a -20c freezing night in the middle of an infinite pine trees forest to observe magic green lights, and sharing all of that with crazy talented people I now can call friends. Moments like these make you feel like you just landed on a different awesome planet."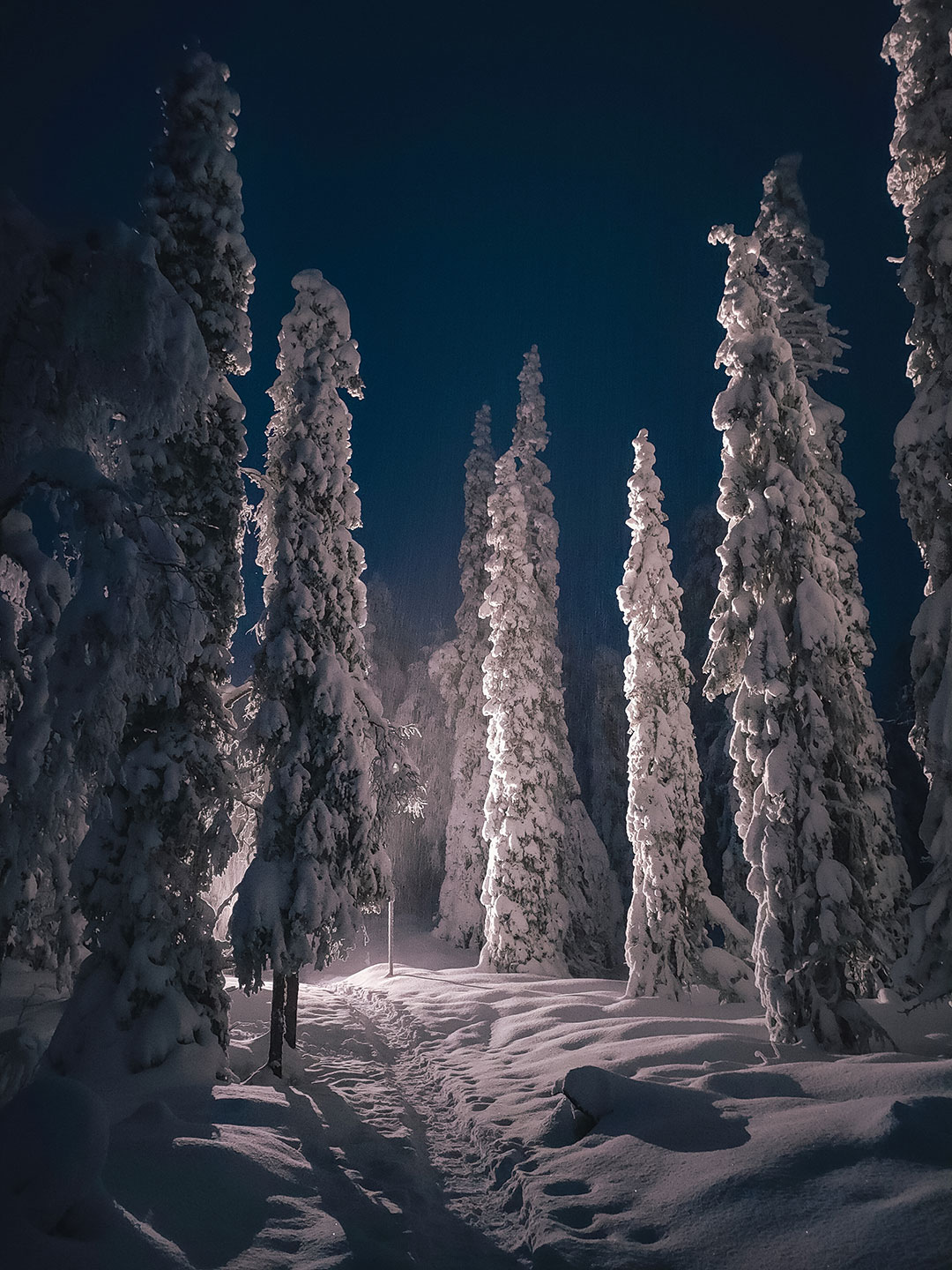 Aaron Bhall produced a beautiful blue tint in this image of snow-covered pine trees at night.
Live the Adventure employed Reno2's 5x hybrid zoom while hiking through snowy trails and exploring frozen waterfalls.

Ron Timehin in the nighttime winter wonderland – illuminating total darkness with Reno2's astonishing Ultra Dark Mode.
Ron's take on The Other Journey:
"The last few days I have spent in Rovaniemi, Finland have been some of the most incredible and physically grueling yet. The climate is unforgiving but beautiful at the same time!
A big thank you to @oppo for taking me with you to explore this magical place! This image was actually taken using the new #OppoReno2, utilizing it's night mode. I'm impressed with how clean it came out in pretty much zero visibility."
Lucan Coutts writes about when he first experimented with winter-time photography in Toronto:
"I fell in love with winter when I shot the snowfall in Toronto for the first time. It was mesmerizing. Even though snow is so soft and delicate, everyone in the city would be hibernating in their apartments, leaving you to explore the normally crowded streets in total solitude."
"So I'm here in Finland with @oppo and we got to explore Riisitunturi National Park, where the trees commonly bend over from the weight of the snow. Hiking through that forest almost feels like a sanctuary to me; it's a place where that moment is suspended and the landscape remains undisturbed."
StevenHerteleer found solace in the wilderness and skies of Lapland, capturing several unique and colorful perspectives of his surroundings.
GroellValentin has expert command over shapes, angles, and symmetry, as seen in these bewildering images of complete snowy encapsulation.

Live the Adventure found a captivating parallel between this pointy tree and angular rooftop in Santa Claus Village.
Stevesweatpants caught this haunting black and white image of a wood cabin by utilizing Ultra Dark Mode.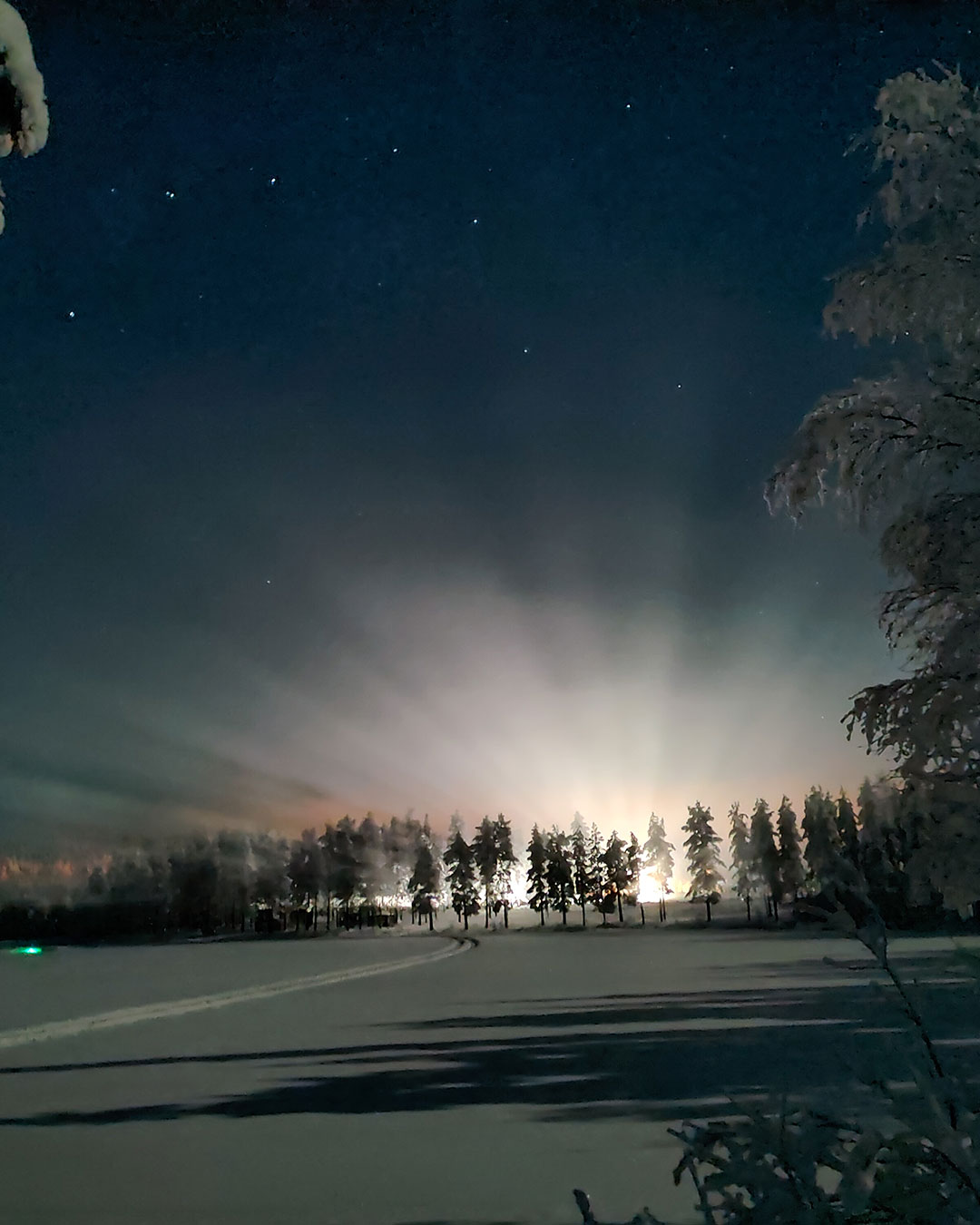 Rays of light erupting from the sky and glowing splendidly, from Julesandthewild.
Our travel photographers made wonderful use of OPPO Reno2's camera system capabilities during The Other Journey. 5x Hybrid Zoom, Ultra Wide Angle Mode, and Ultra Dark Mode Reno2 features played a vital role in the creation of these works of art. The OPPO Reno2's 48MP Quad camera with zoom features and video functions enables users to take astounding pictures and videos from anywhere, and from any perspective!