The Future of Sports Entertainment, Powered by 5G-Ready OPPO Smartphones
2019-07-03
Picture: OPPO Reno 5G shooting in wide-angle mode at Roland-Garros 2019.
Turning 5G goals into reality
With its vast potential for boosting connection speeds and enabling emergent technologies, 5G has become a major buzzword in recent months.
At OPPO, though, it's not just a buzzword; the road to commercial application is already well underway. Last December, we created a 5G-ready prototype phone based on our Find X model. Only a few months before that, in October, we tested our first 5G connection on an OPPO smartphone.
Together with partnering global carriers Swisscom, Telstra, Optus and others, we're pushing hard to turn the goal of bringing 5G phones to users worldwide into reality. OPPO, foreseeing the vast potential of the technology, set up a team to conduct 5G-related research and development back in 2015.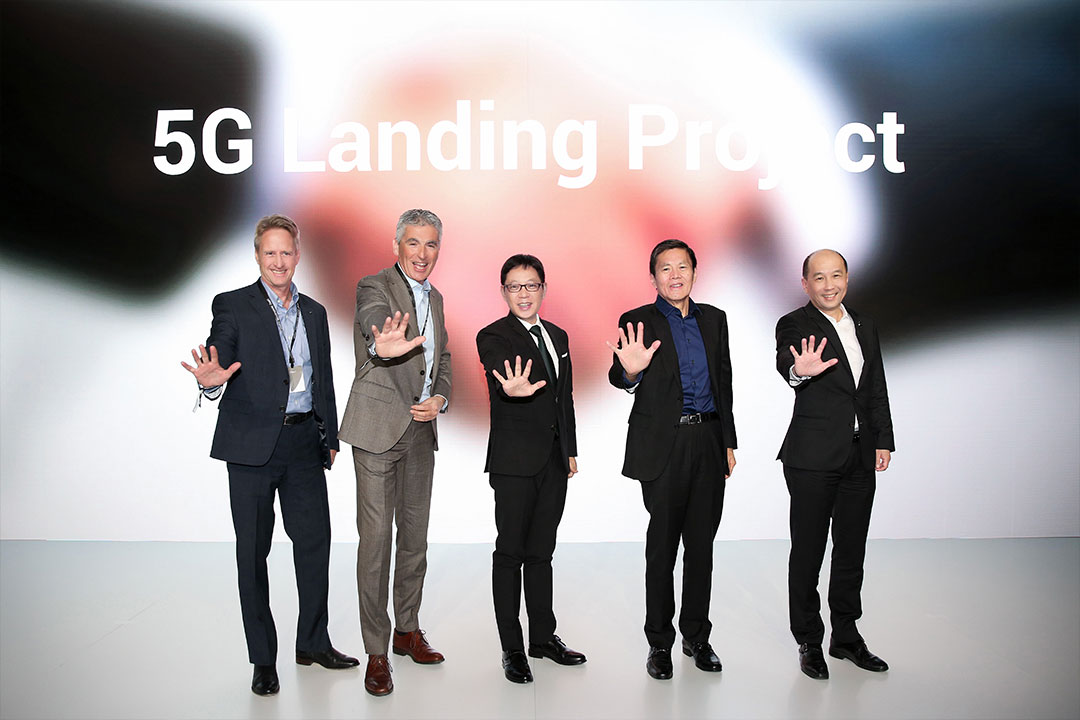 Picture: Allen Wu, President of International Business joins the stage with representatives from Swisscom, Telstra, Optus and Singtel as part of our 5G landing project at the OPPO Innovation Event at MWC Barcelona in February.
Since then, we have been hard at work creating advancements in the field: as of today, OPPO has registered over 2,000 patents related to 5G technology. In addition, as part of the 3rd Generation Partnership Project consortium of telecommunications companies, OPPO has submitted over 2,000 technical papers on the topic. Today, OPPO Reno 5G models are now available in many regions all over the world.
Picture: OPPO Reno 10x Zoom shot at Wimbledon. OPPO has dedicated Reno 5G and Reno 10x Zoom photographers at Roland-Garros, Wimbledon and ICC Cricket World Cup matches this year.
Sports fans, rejoice
Not too far in the future, OPPO's 5G technology will revolutionize the way users around the world look and listen to their phones, not least for following sports. Higher-resolution images will magnify fans' enjoyment when it comes to video-streaming, while faster connection speeds will also reduce lag time.
However, the possibilities don't end there. 5G takes us further than increased resolution and download speed. The technology enables the implementation of exciting new features like 360-degree streaming, instant VR replays and AR interfaces. Such AR displays could overlay player stats, pitch conditions and even AI-predicted game outcomes in real-time. Additionally, fans could adjust display angles to show two streams at once, or to show the best angle focusing on their favorite player.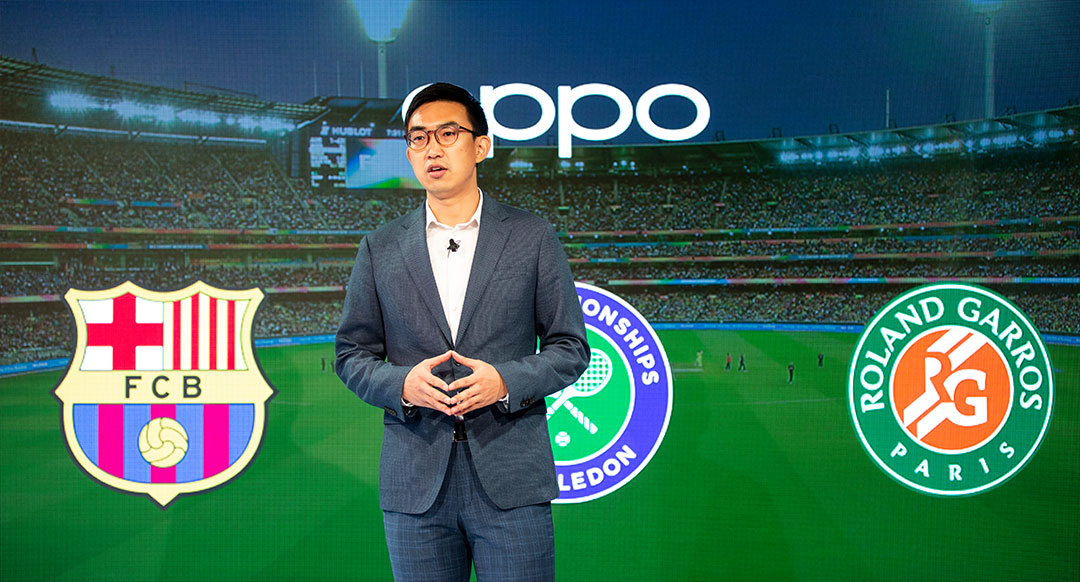 Picture: Derek Sun, Global Marketing Director at OPPO UK Reno Series and ICC Launch Event on the relevance of partnering with FC Barcelona, Wimbledon, Roland-Garros and ICC.
5G advancements will also carry over into other aspects of sports culture: from buying tickets to the big game to following play-by-play updates. Both on and off the pitch, 5G is gearing up to completely change fans' virtual experience.
Luckily for viewers hungry to see the future, OPPO has already participated in some successful 5G demonstrations around the world. At the Roland-Garros French Open tournament in May, OPPO smartphones were used in conjunction with a panoramic display wall to stream 8K live video from the Philippe-Chatrier court. This was transmitted through Orange's 5G transmitters and France Télévisions 8K cameras and real time data processing platform.
Picture: OPPO Reno 5G on display at Roland-Garros used in conjunction with 8K video streaming experience.
To fully participate in the 5G wave, users will require the right hardware. OPPO is making strides in that direction as well: shortly before the Roland-Garros French Open demonstration, on May 1 OPPO's Reno became the first 5G smartphone model to be sold in Europe. Its 5G debut in Switzerland took place a little over a month after the high-performance Reno series first launched on the continent. A few weeks later, Reno's 5G-enabled edition also launched in the United Kingdom, and will become available in more regions in the near future.
Picture: The first 5G smartphone on sale - OPPO Reno 5G, on display in a Swisscom store in Switzerland.
In combination with the UK launch, OPPO once again teamed up with a major sports partner to treat fans to a vision of what's to come. In this case, we launched our "Shot Maker" phone photography campaign featuring English cricket star Jos Buttler, and invited sports fans from around the world to enjoy high-resolution, user-generated images.
Picture: England Cricket Team Vice Captain, Jos Buttler interviewed on stage at the OPPO UK Reno Series and ICC Launch Event on being a shotmaker and predictions for the Cricket World Cup.

Picture: BT / EE Head of Device Partnerships Danny Marshall talks on 5G implementation in the UK at the OPPO Reno Series and ICC Launch Event.
However, we're not resting on our laurels just yet; instead, this year's 5G events were just a warmup. More fan-friendly demonstrations of OPPO's Reno 5G technology will take place at this year's ICC Cricket World Cup. In addition, OPPO made headlines by becoming the first official smartphone partner ever for the 2019 Wimbledon tournament.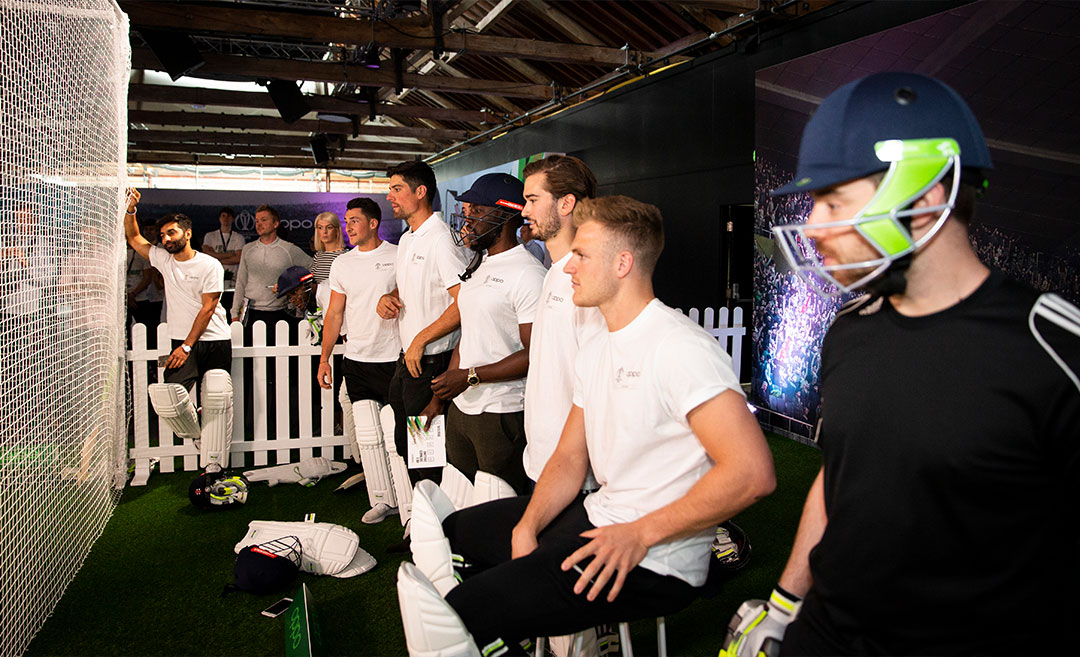 Picture: Behind the scenes at our Shotmaker Masterclass with Jos Buttler at the OPPO UK Reno Series and ICC Cricket World Cup Launch Event, attended by Sir Alistair Cook.
What's next for 5G and OPPO
In the future, more and more OPPO users will be able to take advantage of this emerging technology to better watch, follow, buy tickets for, and comment on social media about sports.
With advancements in connection speeds, virtual or augmented reality features could make fans feel like they're more immersed in the game than ever. 5G already promises great things for the realm of high-resolution, streamed video games; when it comes to sports entertainment in general, users can look forward to a whole new audiovisual world of experience.
We look forward to seeing sports fans on the other side.
Picture: Indian fans cheering at India vs England ICC Cricket World Cup ODI, shot by Getty Images on an OPPO Reno 10x Zoom.
Picture: OPPO Reno 5G demo area at the OPPO UK Reno Series and ICC Cricket World Cup Launch Event.