OPPO's Reno2 Sunlight AMOLED Screen Delivers Visible Improvement with Day-to-Night Automatic Adjustment
With a 48MP quad camera and upgraded VOOC fast-charging technology, the Reno2 packs plenty of powerful features into a slim frame. One of its standout features, though, isn't apparent at first glance: the phone's smart screen adjusts to optimize viewer experience to it's environment while staying bright yet safe and comfortable too.
The Sunlight AMOLED Screen works hard in the background to make sure that photos, video, webpages and more come out looking just right. Spanning 6.5 inches, the panoramic screen boasts a generous 93.1% screen-to-body ratio. Moreover, it automatically brightens or dims in accordance with lighting conditions in order to optimize color balance and saturation.
Outdoors, under direct sunlight the screen brightens as much as 800 nits, with a high contrast ratio of 14,000,000:1. When used indoors or at night, the phone uses DC dimming to keep images looking their best. And with automatically adjusting software, the Reno2 handles abrupt light-to-dark transitions easily, ensuring the smoothest possible viewing experience.
The upgraded technologies in the Reno2's screen provide other benefits as well. The phone's dimming feature for darker lighting conditions reduces potentially disruptive blue light radiation by 37.5% in comparison to the Reno. The display has received eye comfort certification from international evaluation service providers TÜV Rheinland, who base their tests on the ISO 9241-307 standard. In other words, the Reno2's screen has been proven to reduce the likelihood of eye strain not only by cutting down on blue light, but also adopting a flicker-free display and other measures that are easy on the eyes.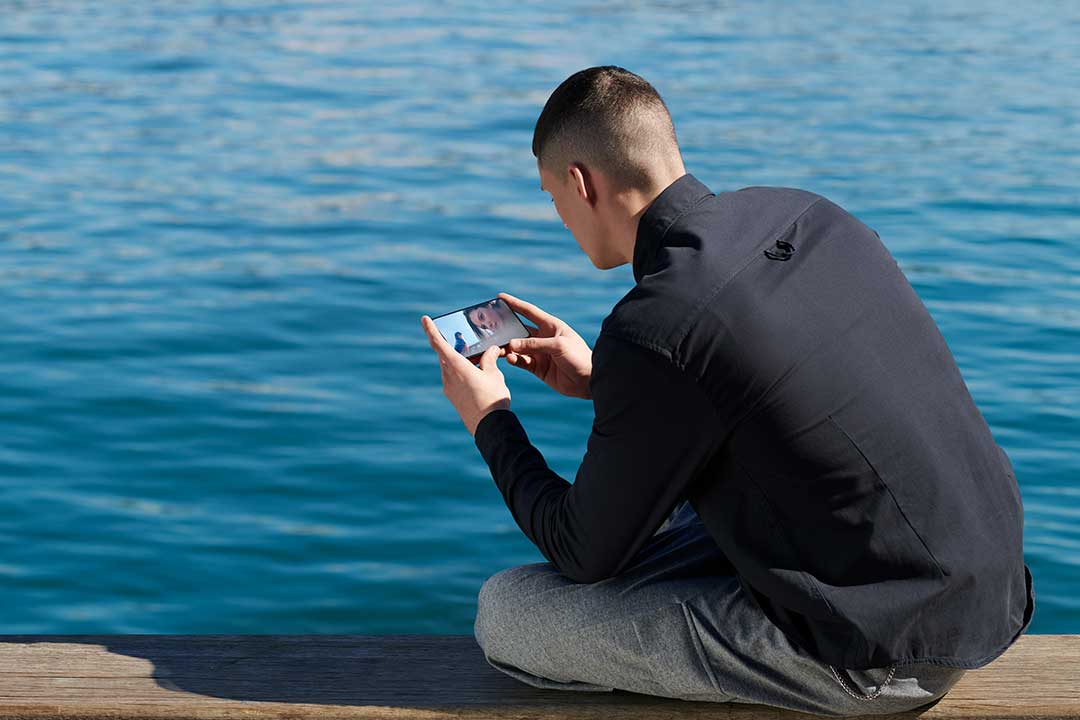 In addition to its high performance standards, the Reno2's AMOLED technology is also efficient. As it provides quality images, it extends the service life of the screen by 50%. In addition, the display cuts down on power consumption by 6%, allowing users to enjoy their screen-time for even longer.
Thanks to its vivid image displays on a panoramic screen, the Reno2 makes a striking visual impact. With a 2040x1080 resolution, users get to see images in crisp, clear detail, no matter the lighting conditions.
Finally, because we know that life sometimes gets in the way of watching videos, the Reno2's screen is constructed of sturdy 6th Generation Corning® Gorilla® Glass that withstands cracks and scratches.
Protected from both breakage and eye strain, the Reno2's users can rest easy knowing they hold some of the latest upgrades in smart display technology–which, for those accustomed to squinting at their screens, is a difference of night and day.