OPPO Launches Intelligent Technology Park in Chongqing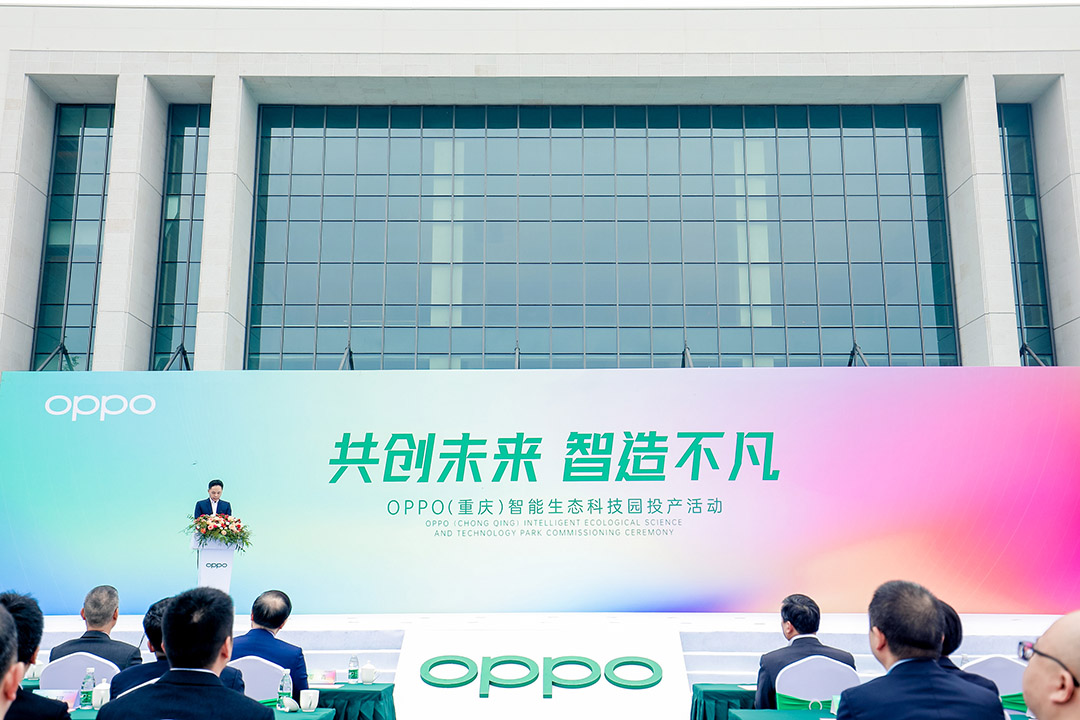 November 8, 2019, CHONGQING – Leading global smart device brand OPPO today launched its Chongqing Intelligent Technology Park. The campus will serve as an important production base and logistics center that houses smart manufacturing, automated warehousing and software and hardware R&D.
Located in the Yubei district of Chongqing, OPPO's smart technology park covers an area of 1,524 mu (102 hectares). With a planned construction area of 1.33 million square meters, the two-phase project will be completed by 2024.
The overall park layout features a central area surrounded by a 2.5km 'eco-loop' that connects four groups of complexes including R&D buildings. The tech park represents an 'all-in-one' supply chain that combines software and hardware R&D, mobile network, smart manufacturing and logistics - all in one campus.
Phase I of the park will bring in over 13,000 employees and boast an annual capacity of 30 million smartphones. Once fully completed, the tech park will have an annual capacity of 100 million smart devices and resulting in the direct employment of 35,000 people.
"As a technology company that focuses on R&D and manufacturing of smart devices, OPPO is honored to play a part in Chongqing's urban development," said OPPO Vice President Gaoling Zhu. "We hope to leverage the excellent industrial and business environment, supply chain advantages and unique location here to promote industry transformation."
OPPO's new Chongqing Intelligent Technology Park is an integral part of its strategic global presence in the age of intelligent connectivity. Leveraging its 10 smart manufacturing hubs around the globe, OPPO will continue to build a range of smart products and services around smartphones to spearhead industrial development in the 5G+ era.
---
About OPPO
OPPO is a leading global smart device brand. Since the launch of its first smartphone - "Smiley Face" - in 2008, OPPO has been in relentless pursuit of the perfect synergy of aesthetic satisfaction and innovative technology. Today, OPPO provides a wide range of smart devices spearheaded by the Find and Reno series. Beyond devices, OPPO provides its users with the ColorOS operating system and internet services like OPPO Cloud and OPPO+. OPPO operates in more than 40 countries and regions, with 6 Research Institutes and 4 R&D Centers worldwide, as well as an International Design Center in London. OPPO's more than 40,000 employees are dedicated to creating a better life for customers around the world.