OPPO Exhibits Innovative Products and Technologies in Colombia at ANDICOM 2019
2019-09-05
September 4-6, Cartagena, Colombia – OPPO exhibited its latest innovative products and technologies, such as the Reno 5G and 10X Zoom smartphone, at the 33rd ANDICOM Congress, the premier international tech conference and exhibition in Latin America. The annual congress brings together the leading players in the ICT industry to share technology trends and insights.
Showcasing innovative products and technologies in Colombia for the first time, OPPO exhibited the device's cutting-edge 10X Zoom technology, Ultra Night Mode 2.0 and SuperVOOC Flash Charge technology. OPPO hosted a range of interactive exhibition zones for industry delegates and attendees, including a brand zone, technology demo zone, smartphone experience zone and a special 'night mode' booth.
In the exhibition area, visitors at ANDICOM 2019 had the chance to test out OPPO Reno 10X Zoom smartphones' capabilities firsthand. Reno's triple-lens camera with Ultra Night Mode 2.0 entertained visitors in the special 'night mode' booth, capturing detailed photos inside of a virtual night scene. OPPO's display of its innovative technology attracted enthusiastic crowds during the headline event in Colombia.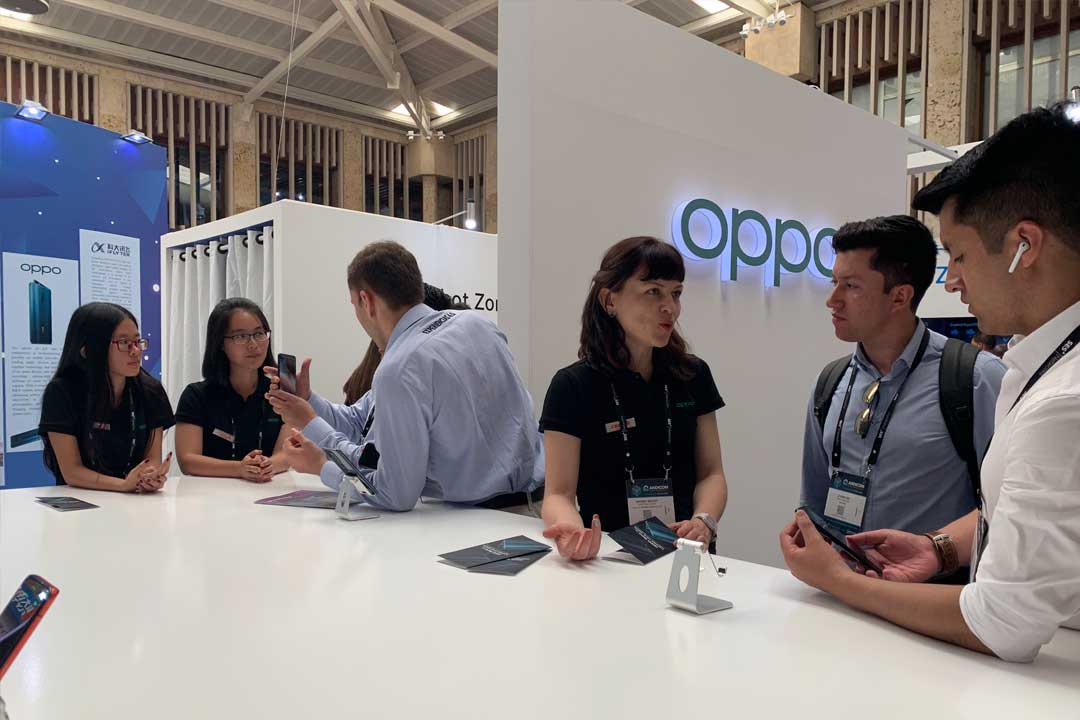 OPPO's participation at ANDICOM 2019 marks its debut exhibition in Latin America. In fact, OPPO is increasingly demonstrating its innovative products and technologies on the international stage. This year in February, OPPO also showcased 5G and 10X Zoom technologies during MWC Barcelona, followed by the launch of Europe's first commercial 5G smartphone, OPPO Reno 5G, in Switzerland on April 10. OPPO then launched the 5G smartphone in the UK, Australia, Italy and other markets. In June, OPPO unveiled its groundbreaking technology Under-Screen Camera (USC) at MWC Shanghai. Throughout 2019 OPPO has been illustrating its constant exploration of innovative technologies and the rising influence of the OPPO brand.
OPPO's vision for the future will continue to center on both users' needs and frontier technologies, optimizing products to bring the best user experience to global customers.
About OPPO
OPPO is a leading global smart device brand. Since the launch of its first smartphone - "Smiley Face" - in 2008, OPPO has been in relentless pursuit of the perfect synergy of aesthetic satisfaction and innovative technology. Today, OPPO provides a wide range of smart devices spearheaded by the Find and Reno series. Beyond devices, OPPO provides its users with the ColorOS operating system and internet services like OPPO Cloud and OPPO+. OPPO operates in more than 40 countries and regions, with 6 Research Institutes and 4 R&D Centers worldwide, as well as an International Design Center in London. OPPO's more than 40,000 employees are dedicated to creating a better life for customers around the world.