​OPPO establishes APAC Hub Center in Malaysia to support further regional expansion
KUALA LUMPUR, 17 December 2019 – OPPO opened its fourth regional operations center in Kuala Lumpur, Malaysia, just prior to the OPPO APAC Strategy Conference. The ribbon cutting ceremony was officiated by the top management of OPPO, including President of OPPO APAC Jimmy Yi; OPPO Vice President and President of Global Sales, Alen Wu; Vice President and OPPO President of Intelligent Mobile Devices Bobee Liu (from left the right); and each CEO in all of OPPO's local markets.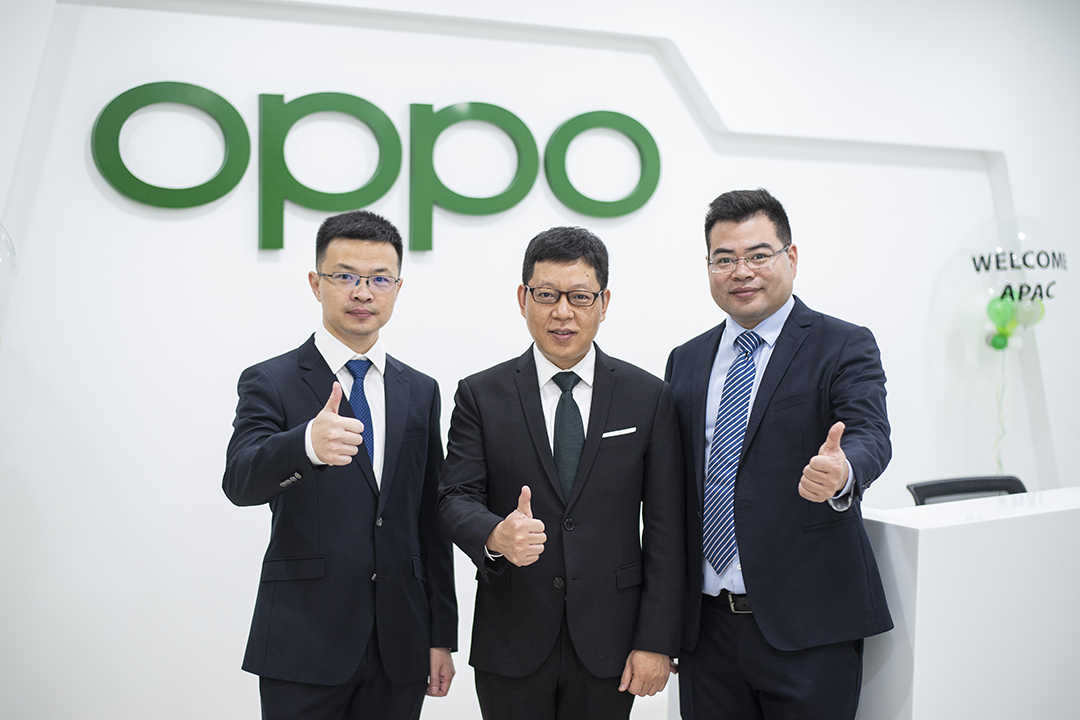 Having experienced huge growth here in the past decade, the opening of OPPO's APAC Hub Center, strategically situated in the heart of the region, is an ambitious move to connect markets, partners and consumers. OPPO aspires to go beyond just being the leader in market share, by becoming an overall well-rounded brand through their new business expansions in the APAC market. The OPPO APAC Hub is OPPO's fourth center opened after centers in Gurugram, India; Dubai, UAE; and Düsseldorf, Germany, completing their global expansion strategy.
A new milestone for OPPO's first venture into global markets
The establishment of this hub holds a deeper meaning for OPPO, as APAC is where the brand first began its global expansion. Many markets in APAC are fueling fast-economic growth, and according to market research institute GfK, the APAC region will see a noticeable growing demand for "Technical Consumer Goods" in 2020. These insights are in line with OPPO's next business expansion into the IoT space for personal and home applications, into digital content creation, and into offering mobile internet services for more diversified users.
Leveraging global resources from headquarters, OPPO APAC will function with more flexibility. There will be greater room to explore further opportunities for collaboration with local partners, which will provide users with better access to the latest innovations in smartphones and also provide access to the entire mobile connectivity ecosystem. Going forward, OPPO APAC will work to enhance its local market operations and will stay competitive by working to deeply understanding local users' preferences.
Attracting more local talent to join the APAC team
To ensure the brand continues to accurately meet local market demands, OPPO will continue its current recruiting efforts to onboard talent with international mindsets. In the future, OPPO aims to increase its team to 55,000 members of which 95% will be local. OPPO plans to recruit talent from various different fields, including manufacturing, software development, internet services, and sales and marketing, to support its expansion efforts in the IoT, mobile internet services, and financial services.
---
About OPPO:
OPPO is a leading global smart device brand. Since the launch of its first smartphone - "Smiley Face" - in 2008, OPPO has been in relentless pursuit of the perfect synergy of aesthetic satisfaction and innovative technology. Today, OPPO provides a wide range of smart devices spearheaded by the Find and Reno series. Beyond devices, OPPO provides its users with the ColorOS operating system and internet services like OPPO Cloud and OPPO+. OPPO operates in more than 40 countries and regions, with 6 Research Institutes and 4 R&D Centers worldwide, as well as an International Design Center in London. OPPO's more than 40,000 employees are dedicated to creating a better life for customers around the world.