OPPO Announces Emerging Artists Project 'Reno-vators'
2019-05-08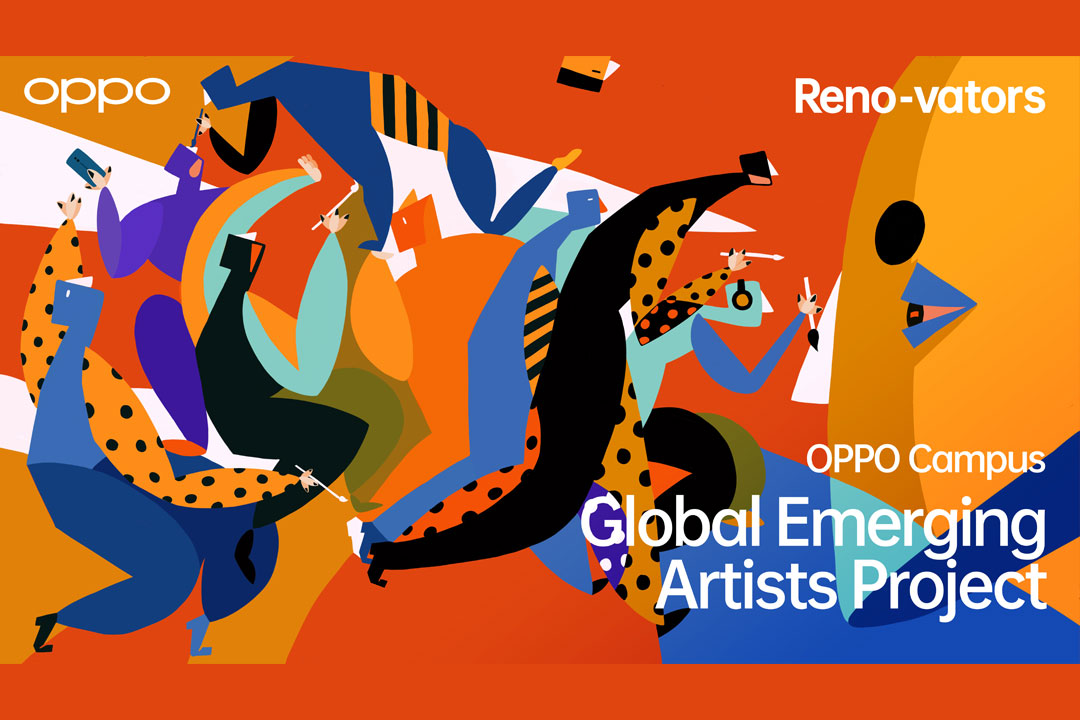 May 6, 2019, Shenzhen, OPPO Campus, the company's initiative to encourage talented youth today announced 'Reno-vators', a Global Emerging Artists Project calling for proposals from young artists at leading art colleges and art lovers everywhere. With three pioneering art mentors from different backgrounds (Visual Art & Painting/Moving Images/Sound), the project will gather artists from around the world to exhibit their artwork, while sharing their personal insights towards the origin of creativity in the era of intelligent connectivity.
The Project suggests two themes for artists' proposals. The first focuses on Reno, OPPO's new smartphone series, designed under the concept of seeing the world from completely new perspectives. With the question "What is Reno?" contributors can express their own vision for new perspectives as well as their own understanding and imagination of the evolving world.
Secondly, they will explore the OPPO Campus motto "Believe in Youth", encouraging talented youth to explore more with creativity while supporting them to achieve personal growth and inspiring others with their actions. From a perspective of "Innovation", participants are encouraged to exhibit the "Believe in Youth" concept with their work.
For young artists, Reno-vators is a project that aims to awaken ideas and help them achieve their potential. The project connects leading international art colleges (Royal College of Art, University of the Arts London, School of the Art Institute of Chicago, Tama Art University and etc.) with pioneering art colleges in China (Central Academy of Fine Arts, China Academy of Arts, Sichuan Fine Arts Institute and etc.) to establish an international platform for culture exchange and university-enterprise cooperation.
Reno-vators mentors included Brian Shen, Vice President of OPPO, as brand consultant and Li Zhenhua, 2014-2019 Hong Kong Art Basel film section curator and co-founder of Chronus Arts Center, as art consultant. The project also includes Peter AC Nelson, Chen Chenchen and Cao Shu who will form the online mentors' group, working with participants throughout via the project website.
Reno-Vators OPPO Campus Global Emerging Artists Project kicks off May 5, 2019. The detailed schedule please visit: http://reno-vators.com/
Reno-vators offers participants the opportunity to win the Renovators Award, which includes:
Artist Residency Fellowship at Royal College of Art, London;
Sponsored City Walk at Manchester International Festival;
Artist Fund of 7,500 USD;
Internship at OPPO Global Headquarters
---

For more information, please contact the OPPO International PR Team: press@oppo.com
About OPPO
OPPO is a leading global smart device brand. Since launching its first smartphone - "Smiley Face" - in 2008, OPPO has been in relentless pursuit of the synergy of aesthetic satisfaction and innovative technology, Today, OPPO provides customers with a wide range of smart devices spearheaded by the Find and Reno series, ColorOS operating system, as well as internet services such as OPPO Cloud and OPPO+. OPPO operates in more than 40 countries and regions, with 6 research institutes and 4 R&D centers worldwide and an international design center in London, OPPO's more than 40,000 employees are dedicated to creating a better life for customers around the world.