Instagram Creators Adventure Icy Finland with OPPO Reno2
OPPO Reno2 empowers the user and inspires visual creativity through its 48MP quad camera, zoom and video functions. We truly believe that it is the quintessential phone for all creatives, travelers, and people who love fun and excitement! In order to make full use of Reno2's camera capabilities, we invited a few of our favorite Instagram creators to The Other Journey in Finland. The images they've captured with OPPO Reno2 so far are epic.
The aim of The Other Journey in Finland is to bring travelling photographers and vloggers on an adventure through the mysterious forests, cozy wooden homes, and frozen tundra of Finland. We gave each Instagram creator an OPPO Reno2 and are taking them to many beautiful landmarks and sceneries which are sure to #ChallengeYourPerspective. Each Instagram creator we invited has a brilliant perspective and we know that the photos and videos they capture in Finland will be one-of-a-kind.
Meet the Creators
Our extremely adept creators are equipped with OPPO Reno2 as the photography tool of choice for our journey through Finland. Reno2 is equipped with the tools to masterfully execute every visual project - with 5x Hybrid zoom, 20x Digital zoom, Ultra-wide angle, Macroshot, and Ultra-steady video. But perhaps even more impressive are the creators themselves. Introducing…
Groellvalentin – Groell is a travelling photographer from Paris, France. He excels at wide angle shots and featuring objects from a unique perspective. Many of his images employ brilliant photography techniques and editing to appear mirrored, disjointed, resized, or other cool effects.
Check out this amazing wide-angle reflective shot captured by Groell!
Ilmassimo – Massimo's photography style is concentrated on geometry and perspective. His shots make great use of distance and angles – we can expect to see work from him which will surely #ChallengeYourPerspective!
Street Dreams – Based in Brooklyn, New York, Street Dreams produces a wide variety of content styles. Many images feature everyday people as subjects - either capturing an activity in motion or going about their daily lives. There are Street Dreams images to suit any mood, including gorgeous angles of structures, skies, water, and much more.
Steven Herteler – This advocate of travel and biodiversity takes absolutely stunning wildlife shots! Steven also often shoots in the dark and greatly benefits from OPPO Reno2's Ultra Dark Mode.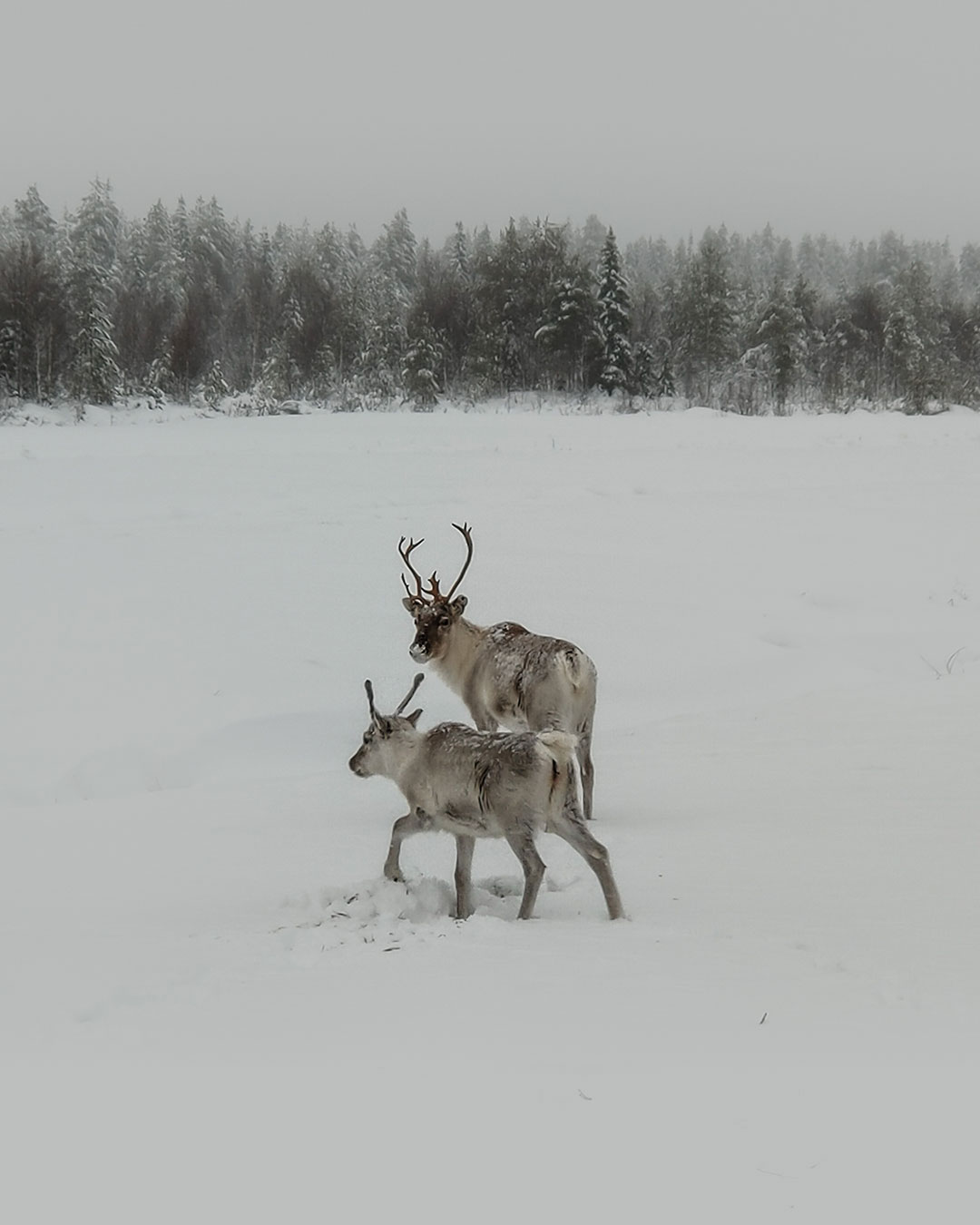 Steven captured these adorable, majestic wild elk.
Lucan Couts – Hailing from Toronto, Lucan is a self-proclaimed daydreamer who indulges in extraordinarily beautiful, breathtaking images of nighttime scenes and skylines. Finland's access to tons of natural scenery, cool skies, and the Northern Lights, make it especially interesting to see what Lucan Couts will accomplish with Reno2's Ultra Dark Mode!
Aaron Bhall – Aaron is a connoisseur of cars and moto riding – the subject of most of his photography. As he is often riding through desert, many of his shots involve an ultra-wide angle!
Live the Adventure – Follow Live the Adventure if trekking, climbing, ziplining, and all ranges of outdoor activities excite you! There are plenty of stunning shots from a plethora of locations to be found here.
Ron Timehin – Ron - based in London - is a Vlogger known for adventuring city streets, architectural and natural wonders across the globe!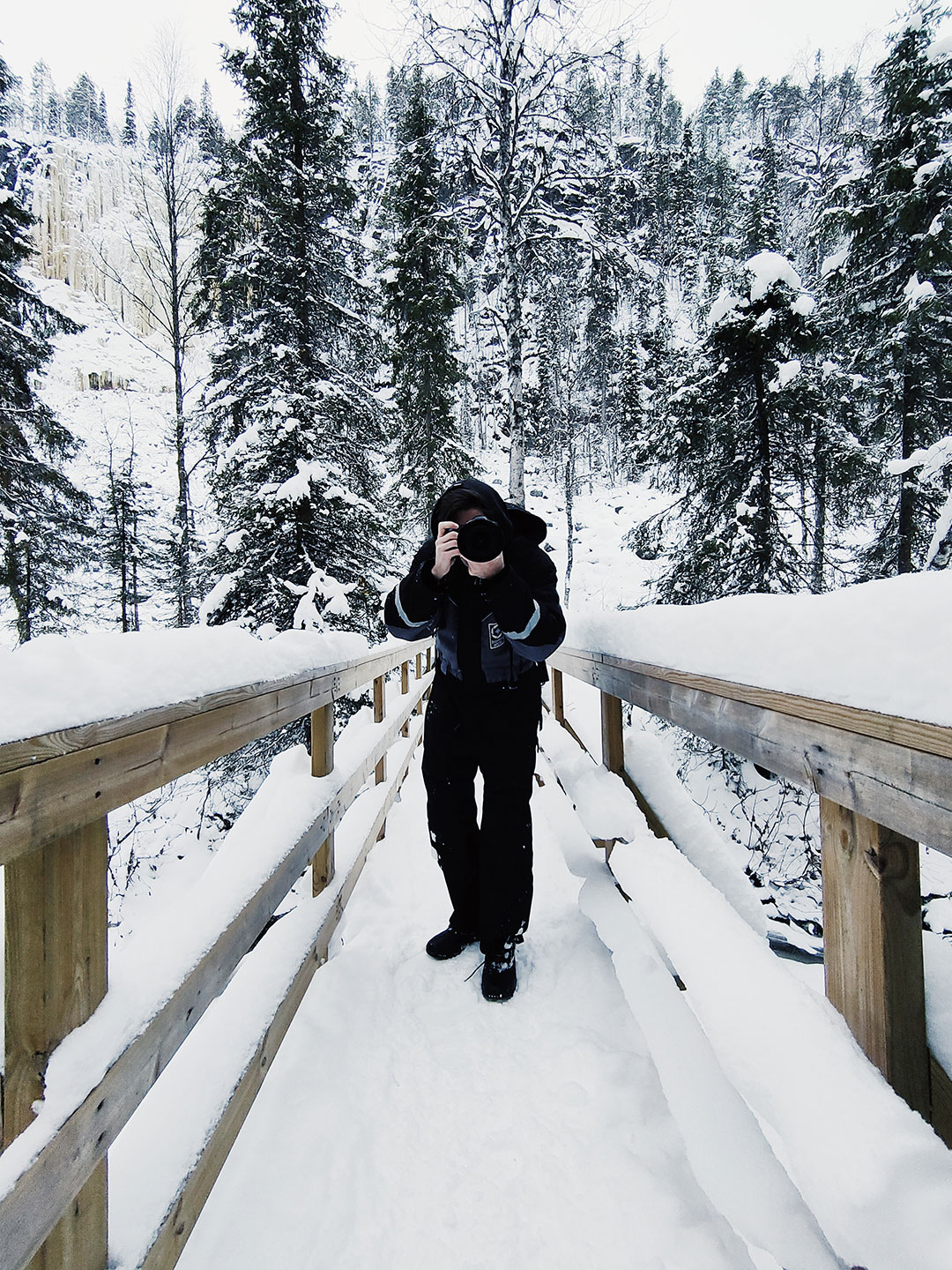 Where To?
The illustrious trip highlights include: The Northern Lights, National Parks, a traditional Finnish sauna, Santa Claus Village, and Ranua – the Northernmost Zoo in the World.
The Northern Lights – Aurora Borealis
Known as one of the world's most enchanting natural wonders, The Northern Lights are spectacular kaleidoscopic shows in the sky, and only visible from a few points on Earth which are far enough North!
Riisitunturi National Park & Korouoma National Park
Frozen swamps and waterfalls – tons of wildlife to explore and bewildering content to produce!
Traditional Finnish Sauna & Cuisines
The group will experience local traditions and customs at a soothing sauna and several meals at quaint Finnish restaurants
Ranua Zoo
The Northernmost zoo in the world!
Santa Claus Village
The whole family will be able to appreciate heartwarming scenes from the magical Santa Claus Village
This brilliant combo of skilled creators and astonishing destinations will surely make for some of the most noteworthy OPPO Reno2 content to date! The world is patiently watching and waiting to see the sorts of captivating captures in store from some of our favorite IG creators.