5 Things You Should Know About OPPO Reno Series
2019-07-10
In honor of the newly released Reno Z, we've gathered five interesting factoids that set the Reno Series apart.
Picture: OPPO Reno Z in Jet Black and Aurora Purple.
1. The OPPO Reno series has four models that cater to all types of users.
Before the launch of the Z, OPPO previously released three other models: the Reno 5G, the Reno 10x Zoom, and the Reno. Together, they're pushing the limits of what smartphones can deliver, in terms of performance as well as appearance.
The Reno 5G, as its name implies, supports high-speed 5G connectivity that'll one day change the face of gaming, video streaming, and much more. It also shares the advanced zoom function with the Reno 10x Zoom, allowing users to snap high-quality photos from far away.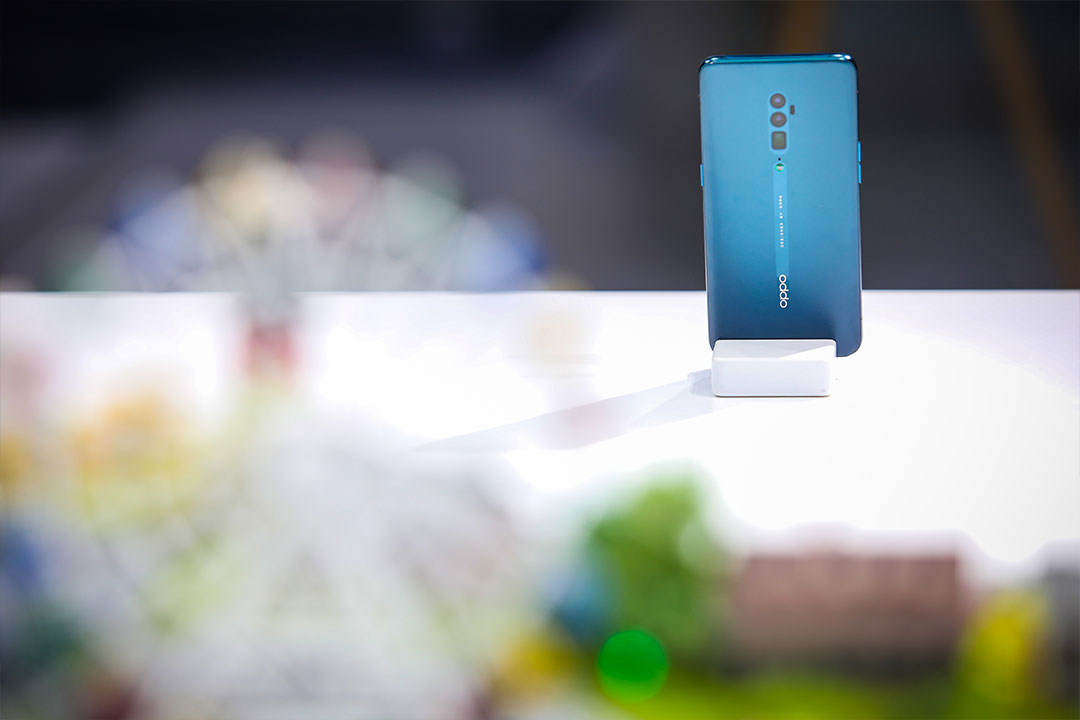 Picture: OPPO Reno 5G on display at MWC Shanghai.
2. A special low-light photography mode helps you conquer the night.
The Reno 5G, Reno 10x Zoom, and Reno Z all boast OPPO's Ultra Night Mode 2.0 feature, which solves smartphone cameras' longstanding issue of poor-quality images at night.
The professional mode uses not only HDR but also multi-frame noise reduction–which combines and aligns a quick sequence of shots–and artificial intelligence algorithms. Together, they bring blur to an all-time low and provide a level of detail that's not possible with the naked eye.
The feature snaps and processes images at record speeds, meaning users can receive bright, polished images in only two or three seconds. In addition, the "smart" mode automatically detects faces and adjusts colors for a maximally pleasing portrait.
Picture: Using Ultra Night Mode 2.0 on the OPPO Reno Z.
3. Thanks to a new update, 60x Zoom brings users much closer to the action.
Not only do the Reno 10x Zoom and Reno 5G boast a high-quality 10x zoom feature, but they also offer something better.
Six times better, to be precise. With the 60x zoom software optimization, faraway sights appear clear and crisp on the smartphone screen. In addition, Dual Optical Image Stabilization algorithms ensure shaky hands don't ruin shots.
4. The pivot rising camera panel is good for 200,000 uses, and has an automatic safeguard.
The Reno's 'pivot rising' feature allows for a flawless, top-to-bottom screen experience. The pop-out panel which houses the front camera, microphone, and front and rear flashlight is also tough. In testing, the panel has been demonstrated to work 200,000 times without issues.
Because accidents happen, OPPO engineers designed the feature to automatically keep track of the position of the phone, and retract the panel–all in a speedy 0.8 seconds–if the device ever falls.
5. OPPO's Reno 5G made history as the first commercially released 5G smartphone.
On May 1, the OPPO Reno 5G debuted in Switzerland, going down in history as the first 5G-enabled phone to be sold in Europe.
Since then it's expanded to be available in the United Kingdom and Australia, and is projected to launch in many more markets in the near future.
Picture: 5G speed test at MWC Shanghai.