5 Things Smartphone Users Should Know About 5G
2019-07-25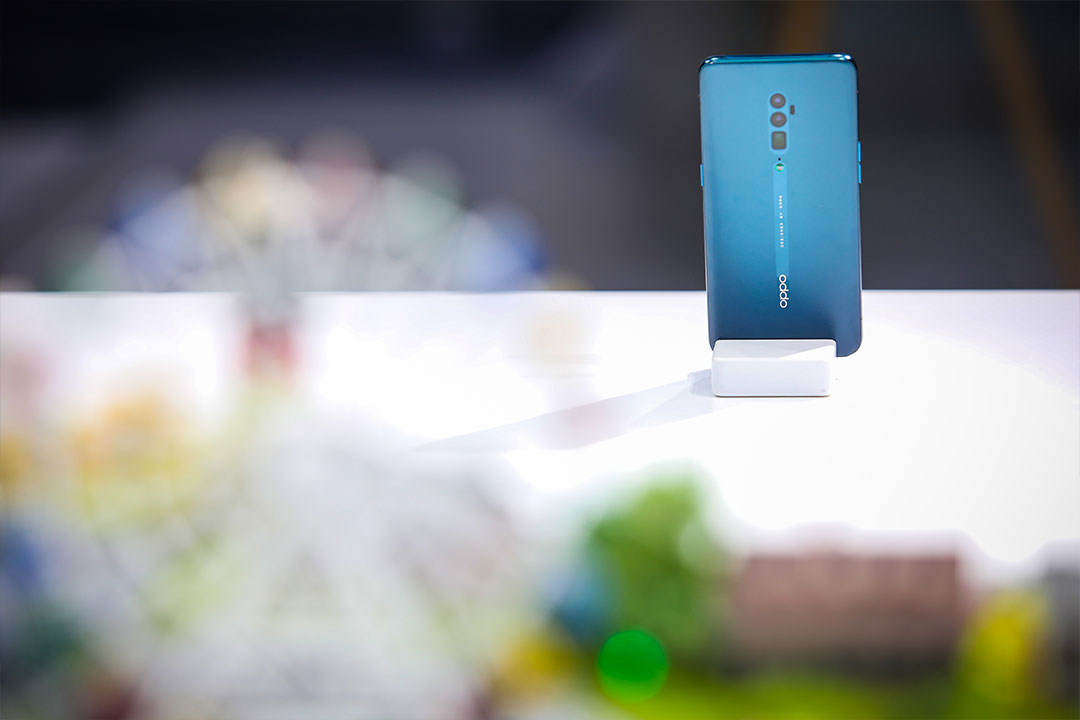 Picture: OPPO Reno on display at MWC Shanghai where we showcased 5G speeds and experiences.
With 5G coverage around the world growing day by day, it's hard not to get excited about the benefits of ultra-high network speeds. Here are just a few things to keep in mind as we wait for 5th generation wireless internet to completely revolutionize the way we use our phones.
New genres of entertainment will become available on the go.
Augmented reality (AR) and virtual reality (VR) promise great things for the world of entertainment, from watching sports to playing shooter games. But so far their applications, especially on phones, has been held back by non-optimal internet speeds.
5G will bring today's users into the future, allowing them to access immersive experiences of all kinds. Plus, mobile gaming will reach new heights with the ability to stream even large, complex titles on the small screen.
Picture: OPPO Reno 5G reaching a 2253 Mbps speed at Shanghai MWC this year.
Video streaming, downloads, and calls will be crisper and clearer than ever.
With the advent of 5G, say goodbye to lag. The increase in speed allows for crisp, clear 4K resolution on streamed videos, not to mention uninterrupted video calls and conferences.
Plus, download time for your favorite movies and shows will be on par with that of high-end broadband internet–without the hassle of a cable.
Picture: A 5G streaming experience at Roland-Garros featuring an OPPO Reno 5G.
Higher network speeds will completely change the media landscape.
Widespread availability of 5G changes the game for content creators. For instance, for live broadcasts of sports games, TV channels could begin to integrate more advanced features into mobile video and apps, such as 360-degree streaming or instant VR replays.
Not only will videos look and sound different, but entertainment itself will see a sea change.
Picture: OPPO Reno 5G recently launched in Italy.
Smartphone makers like OPPO are helping make the 5G dream a reality.
To take advantage of 5G, consumers will also need new, compatible devices.
Luckily, OPPO is on board with that demand. On May 1, OPPO released Europe's first commercial 5G smartphone, debuting the Reno 5G on the Switzerland market. Since then, the model has also reached the UK and Australia, with more regions to follow in the near future.
5G rollout in your area may be closer than you think.
Much has been said and written about 5G, and in 2019, its realization is closer than ever. Commercial 5G networks launched in two cities for the first time ever this past April, and smartphone technology has surged ahead in anticipation. Currently, some countries already have active networks while in many others, carriers promise launches this year or next.
Ericsson has predicted that in 2024, 65% of the world's population will have access to 5G, with 1.9 billion estimated subscriptions in total (https://www.ericsson.com/en/mobility-report/reports/june-2019). So far, rollout of 5G technology has outpaced that of all previous generations– a fitting achievement for the world's fastest internet yet.