OPPO Soars to No. 4 in Global Smartphone Market
Shenzhen, Apr. 28, 2016 – Bolstered by 153 percent year-on-year growth for the first quarter of 2016, OPPO has broken into the top-five global smartphone vendors for the first time. The ever-evolving smartphone brand now ranks fourth in the world, according to the latest data from IDC.
OPPO shipped 18.5 million units in the first quarter of 2016, according to IDC, up from 7.3 million in the same period last year. Its year-on-year growth was the strongest of the top five brands.
"We're thrilled that OPPO's brilliant devices and outstanding user experience continue to delight people around the world," said Sky Li, OPPO Vice President and Managing Director of International Mobile Business. "Savvy consumers are increasingly aware of the innovative features and craftsmanship that OPPO commits to providing, and as we continue to grow, we hold onto the values that brought us this far – listening to users closely so that we can bring them products they'll love."
Top Five Smartphone Vendors, Shipments, Market Share and Year-Over-Year Growth, Q1 2016 Preliminary Data (Units in Millions)

Vendor

1Q16 Shipment Volumes

1Q16 Market Share

1Q15 Shipment Volumes

1Q15 Market Share

Year-Over-Year Change

Samsung

81.9

24.5%

82.4

24.6%

-0.6%

Apple

51.2

15.3%

61.2

18.3%

-16.3%

Huawei

27.5

8.2%

17.4

5.2%

58.4%

OPPO

18.5

5.5%

7.3

2.2%

153.2%

vivo

14.3

4.3%

6.4

1.9%

123.8%

Others

141.5

42.3%

159.8

47.8%

-11.4%

Total

334.9

100.0%

334.4

100.0%

0.2%

Source: IDC Worldwide Quarterly Mobile Phone Tracker, April 27, 2016.



The first quarter of 2016 saw the release of two devices in OPPO's new photography-focused F series. The F1 and F1 Plus both feature sleek design and an outstanding camera experience, while the latter rounds out the package with 64 GB of storage, OPPO's exclusive VOOC Flash Charge technology, and an exceptional 16-MP front-facing camera.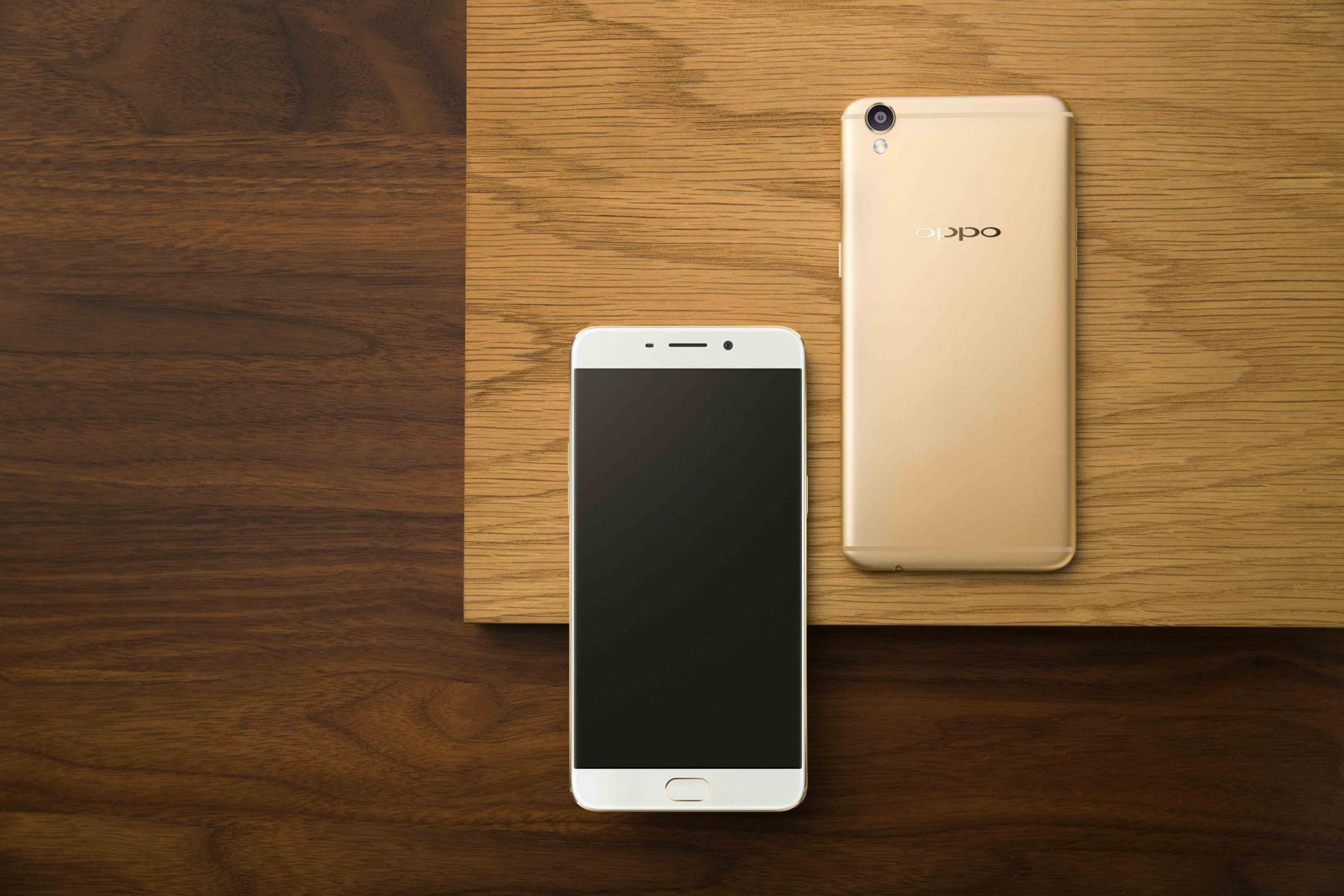 The 5.5-inch F1 Plus helped propel OPPO to an impressive Q1 performance.
IDC's latest figures come on the tail of another encouraging report from independent research firm Sino-MR, indicating that OPPO has held the top spot in China's offline smartphone market for both February and March. In March, OPPO accounted for a full 49.2% of China's offline smartphone sales in the 2500-2999 RMB ($385-$465 USD) bracket.
2015 saw OPPO break into the top-ten global smartphone brands for the first time. At the close of the year, in which OPPO sold 50 million units, the company was ranked number eight globally. Its growth was propelled by devices offering unique, industry-leading features, such as VOOC Flash Charge and a superb photography experience, as well as OPPO's renowned build quality and design.